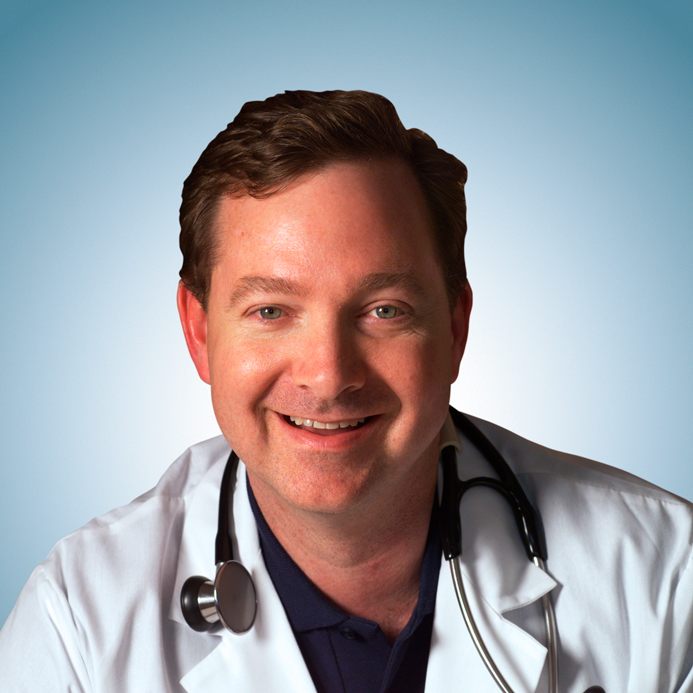 SignatureMD Affiliated Physician Gives Back to Clinton, OK
SignatureMD affiliated physician, Dr. Robert Blakeburn, has practiced family medicine in Clinton, Oklahoma since 2001. He is an ardent supporter of Clinton. Shortly after establishing Blakeburn Family Practice, he decided to give back to the community by offering his time and expertise as a volunteer at the Clinton Free Medical Clinic.
The Clinton Free Medical Clinic is sponsored by the First United Methodist Church, located in Clinton, OK. It was established to provide prescriptions and medical care to people who would otherwise be unable to pay. The clinic is run solely through donations from local churches and companies and is staffed entirely by volunteers.
The clinic is held twice a month at the First United Methodist Church. People attend the clinic from as far as 60 miles away; it is the only free clinic in the area. Before the clinic opens, a free dinner is provided to anyone who needs it. The clinic opens in the evening and Dr. Blakeburn and the other attending physicians see every patient before the clinic closes. The clinic sees anywhere from 60-80 people each night, approximately 1500 people a year.
On a typical clinic night, Dr. Blakeburn will see anywhere from 15-20 people. The patients he sees are new patients or patients that need their prescription changed. Volunteers see patients who have previously used the clinic; they work closely with the clinic's doctors to check patients' vitals and to refill existing prescriptions. If a patient needs labs or more attention, Dr. Blakeburn will see them in his office pro bono. If they are needed, the Integris Clinton Regional Hospital will donate medical treatments such as X-Rays for patients attending the clinic.
Dr. Blakeburn feels that the clinic is extremely important for the community for many reasons. "The clinic helps monitor patients prescriptions, those people without RX coverage, Medicare patients, those without insurance, and the homeless. We work very closely with a men's homeless shelter in town, the Mission House. Three quarters of the patients we see do not have insurance or a primary care physician." If the clinic is unable to match the patient's prescription, they will work to provide a substitute to the patient. This amounts to approximately $10,000 of prescription drugs each year, purchased through donations from the public.
Dr. Blakeburn has been volunteering at the clinic since 2001 and plans to volunteer for many more years. He enjoys helping the local community by offering his medical expertise in this way and feels extremely privileged to have been given this opportunity to help others.
If you would like to learn more about Dr. Robert Blakeburn, please visit his website at http://www.blakeburnfamilypractice.com/.
Photo Credit: Clinton Steeds via photopin cc