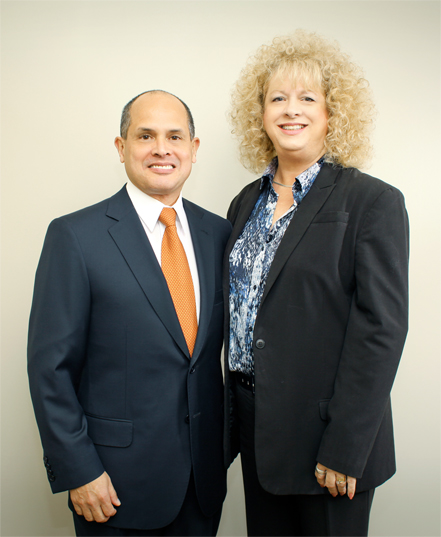 Congrats to Cathy B., our 2013 Testimonial Contest Winner
The response from our members to our recent testimonial competition was overwhelming. We received many incredible stories and really enjoyed reading about the ways in which being a member of SignatureMD has impacted your life. Many of the testimonials we received were compelling but Cathy, a member of Dr. Gaitan's SignatureMD program, located in St. Louis Missouri, provided a testimonial that showed how beneficial this type of program is.
We awarded Cathy the iPad Mini and 4 runners up $50 American Express Gift Cards.
We interviewed Cathy to discuss her experience of being a SignatureMD member.
SMD: What encouraged you to join Dr. Gaitan's SignatureMD program?
Cathy: Dr. Gaitan was my endocrinologist for several years before he started his SignatureMD program. I wasn't happy with my primary care physician and wanted to switch to Dr. Gaitan, but at that time his practice was full. I was given the opportunity to sign up to Dr. Gaitan's program once he joined SignatureMD. Because of the program, he was able to provide the scope of care that I needed. I have a history of various genetic conditions and needed one person skilled in all of these areas. Dr. Gaitan, with his personalized medicine program, oversees my complete care. He has been able to focus on preventive medicine rather than reactive.
SMD: How is your experience of visiting the Doctor different now to before you were part of a personalized medicine program?
Cathy: My appointments are longer, however long I need. I can discuss my health as a whole rather than focusing on one issue per appointment. I get more from each appointment, as the time spent with my doctor is more significant. Dr. Gaitan's attention is fully focused on me as he has the time and energy to do so; he's no longer fragmented by other pressures.
SMD: What would you say to someone that is interested in the concept of personalized medicine but is hesitant to join?
Cathy: I don't view the fee as an expense but as a saving to my overall medical expenses. The care I receive is proactive and preventive and this saves me money in the long run. Problems are identified early before they develop into something more serious. I have utilized the annual physical and view it as being of tremendous value. I have also used the service when family members have visited from out of town and have needed to see a doctor. I have taken advantage of all of the features and received complete value from the program.
SMD: In your testimonial, you say that you have a handle on your total health, how has your membership with Dr. Gaitan helped you in this respect?
Cathy: He is able to look at me as a whole person. He reviews all of my health concerns and conditions. Treatments for some of my conditions may impact others but this isn't a problem with my membership. Dr. Gaitan has the time and opportunity to see how each condition impacts the other. For example, he is familiar with a medical condition I have and was aware that a diet high in salt and gluten can worsen this. Because of this program, Dr. Gaitan was able to take the time to recommend a gluten free restaurant to me that he thought I'd enjoy and find beneficial.
SMD: Which service covered within your membership has been of greatest benefit to you?
Cathy: I use Dr. Gaitan's email a lot as I travel for work. Sometimes I may want to email him if it's a non-urgent matter and wait for a response rather than make an appointment to see him. Every feature of the program has been of benefit to me.
About SignatureMD
With offices in Los Angeles, California and Richmond, Virginia, SignatureMD (signaturemd.com) is one of the nation's largest firms providing initial conversion and ongoing support services to concierge medicine physicians. SignatureMD currently partners with more than 160 affiliated primary care physicians and specialists across 31 states, and its network is rapidly expanding.