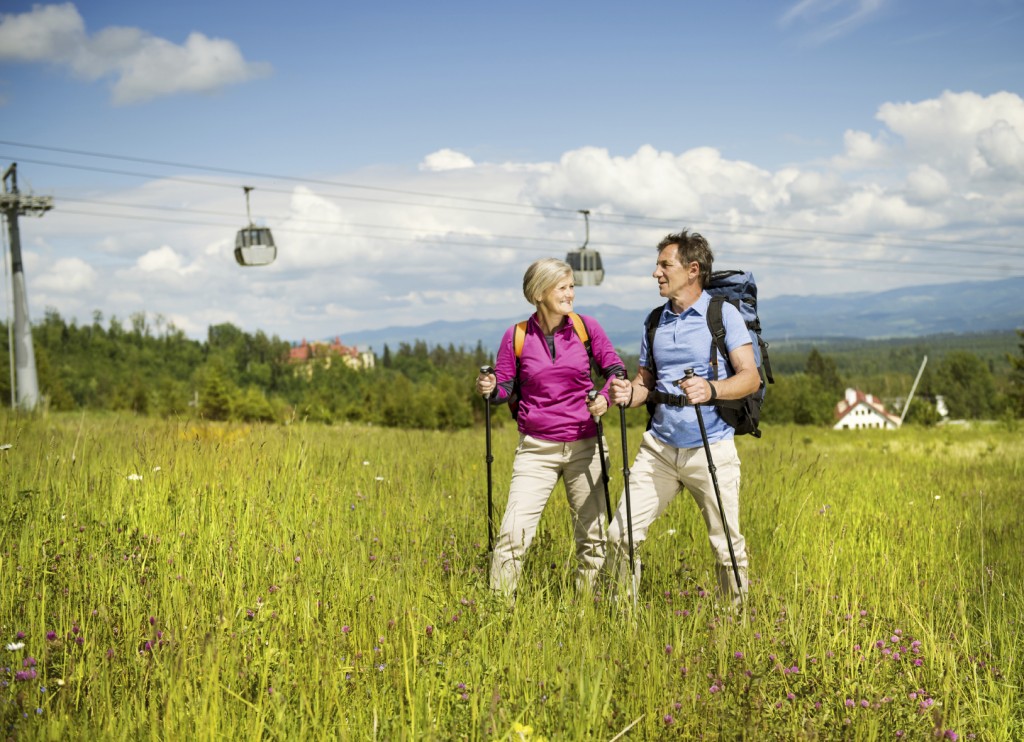 Baby Boomers' Conundrum – Living Longer, But Not Better
Each day 10,000 Americans turn 65. Thank the Baby Boomers – the generation born in the heady days of post-World War II America, roughly from 1945 to 1964. Theirs was the largest generation in history and will likely remain that way for the foreseeable future. What wasn't foreseen was how long Baby Boomers would live.
When the first Boomers were born, the average life expectancy was 63 years old. Today, Boomers can expect to live to almost 79 years. That's the good news for them and their family, plus there are more specialized places like the Anthem Lakes dockside senior independent living community in Jacksonville FL to look after them in their golden years. The bad news is that on average they are not healthier. They are more likely than the previous generation to have a disability as they near late-life. While they are less likely to smoke, have emphysema, or a heart attack than previous generations, they are more likely to be obese, have diabetes, or high blood pressure than the previous generation at similar ages.
A recent TIME article explains, "American Baby Boomers are more stressed, less healthy and have slightly less health care coverage than people in the same age group did a decade ago, according to data from a new report released by the U.S. Centers for Disease Control and Prevention (CDC)." The article continues, "The seeming paradox of a decrease in the number of deaths and the worsening of health is explained in part by Americans' increased use of prescription drugs. Adults aged 55-64 are taking more drugs than ever before, with a 29% spike in the use of anti-diabetic pills and a 54% increase in cholesterol-lowering drugs."
Percent of adults aged 55-64 with select chronic conditions:
Between 2002 and 2012, Diabetes increased2% overall, jumping from 16.7% to 18.9%
Between 2002 and 2012, Obesity increased8% overall, jumping from 38.9% to 40.6%
Between 2002 and 2012, High Cholesterol increased 12% overall, jumping from 39.1% to 50.1%
Between 2002 and 2012, Hypertension increased9% overall, jumping from 49.5% to 51.4%
The REALLY Chronically Sick
While deteriorating health is characteristic of Boomers as a whole, there is a subset – roughly 4 million seniors – with six or more chronic conditions. This group represents about 15% of all seniors but subsumes more than 41% of the $324 billion spent on Medicare annually, according to a recent front page article in USA Today.
"In terms of the Baby Boomers, it's going to be a shock," says Gerard Anderson, a professor at Johns Hopkins University's Bloomberg School of Public Health. "The health care system is not oriented toward their needs."
In effort to combat the problem, Medicare began in January making $40 monthly payments to primary-care practitioners who spend time coordinating care for complex cases. It was a change physicians' groups desperately wanted.
Complementing this effort is a bottom-ups, grassroots effort among physicians themselves to provide patients with more personalized care that focuses on chronic disease prevention. Known as concierge medicine, the primary care doctors who practice it purposely limit their patient loads to a fraction of their counterparts in conventional medical practices. A concierge doctor might see five or six patients a day while a doctor with an HMO or a hospital might see up to 20 patients per day.
By limiting the patient load, concierge doctors spend the amount of time needed to properly address their patients' complex medical needs – whereas, the conventional doctor spends on average 8 minutes per patient, which does not allow the proper amount of time needed to prevent or manage existing chronic medical conditions correctly.
Studies have shown patients in a concierge medical practice have less hospitalizations than those who aren't.
Concierge Doctor Takes Questions about Boomer Health
One such concierge medicine physician is Dr. Joseph Barry, a primary care doctor affiliated with SignatureMD, a leading concierge medicine provider. We spoke with Dr. Barry about the state of Baby Boomer health from his private practice in the town of Camillus, located in upstate New York outside of Syracuse.
Q: What is the major difference in the health of Baby Boomers compared to the generations that preceded and followed them?
A: "We have made steady but slow improvements in awareness of blood pressure, cholesterol, and diabetes. So, over that timeframe more people have been diagnosed with the condition, but more people are under medical management. Still, results are not great because although heart disease and cancers are down, they are not down by a tremendous amount."
Q: The Boomer generation is living longer but their health is actually worse. How can this be explained?
A: "Most patients of this generation are relying too much on the medications and not changing their lifestyles and that's why their health is actually worse. Before, where someone might have died at age 50 from a first heart attack, now that heart attack is delayed until the age of 60 – but, during that 10 year [heart attack delay] gap, that individual is not enjoying better health. They're not addressing the basics – which have never changed – of diet and exercise."
Q: Does the healthcare system in place now, including the Affordable Care Act, negatively or positively affect baby boomers?
A: "The short answer: negatively. The healthcare system in place now doesn't really provide insurance for most people in an affordable manner and again, relies on the traditional model of more pills and more testing, rather than focusing on lifestyle modification. I think that the Affordable Care Act is simply capitation [payments made by managed care organizations to control healthcare costs] revisited – with the doctor making more money, if he somehow does less testing. This is not well understood by patients and therefore is not good for them either.
"People would have a very different view of the doctor-patient encounter if they knew that the physician had a financial benefit by withholding care and minimizing testing. The illusion of increased healthcare coverage distracts people from understanding that, yes, they have health insurance but, the deductible is so high that essentially they are paying out of pocket for almost all of their care anyways.
"What good is having 'insurance' if you have to spend the first $3,000 or $4,000 out of your pocket, before the insurance takes effect?"
Q: What changes can Boomers make to improve their health?
A: "I think the most important thing is to modify their lifestyle. We have such an abundance of empty calories and low value foods that we are inundated with. We have so many electronic toys and gizmos, which keep us on the couch and out of the parks. People don't need high tech toys to enjoy better health. They need an improved mindset and a focus on their health."
"Personally, I don't think people will take their health or healthcare seriously, until we start financially penalizing or rewarding them for their behavior. For example, if your diabetes is under control you would get a rebate check. Or, if you are a smoker, you pay double. People take their health for granted until something bad happens, so I don't think there is any other way to really have a big impact on a nationwide basis of people's health or behaviors."
Q: What about the upside of digital technology?
"I think the good thing about being a Baby Boomer is that there are more choices than ever to help motivate people to achieve better health, not by medications but by reminding them of the importance of diet and exercise. Now, people can use their cell phone to access a multitude of health apps, which can help people understand their overall fitness profile, such as which activities burn the most calories, how much time they're spending on the couch versus in motion, etc."
"So, we're in a world where we continue to make advances with pharmacology and technology, but we have stalled in terms of modifying people's behavior and lifestyles. Until we get effective ways of modifying lifestyle and behavior, we will continue to live a little bit longer but a little less healthy – and, with ever-increasing expenses that threaten to bankrupt our nation as the Silver Tsunami of soon-to-be seniors starts enrolling in Medicare."
Sources: