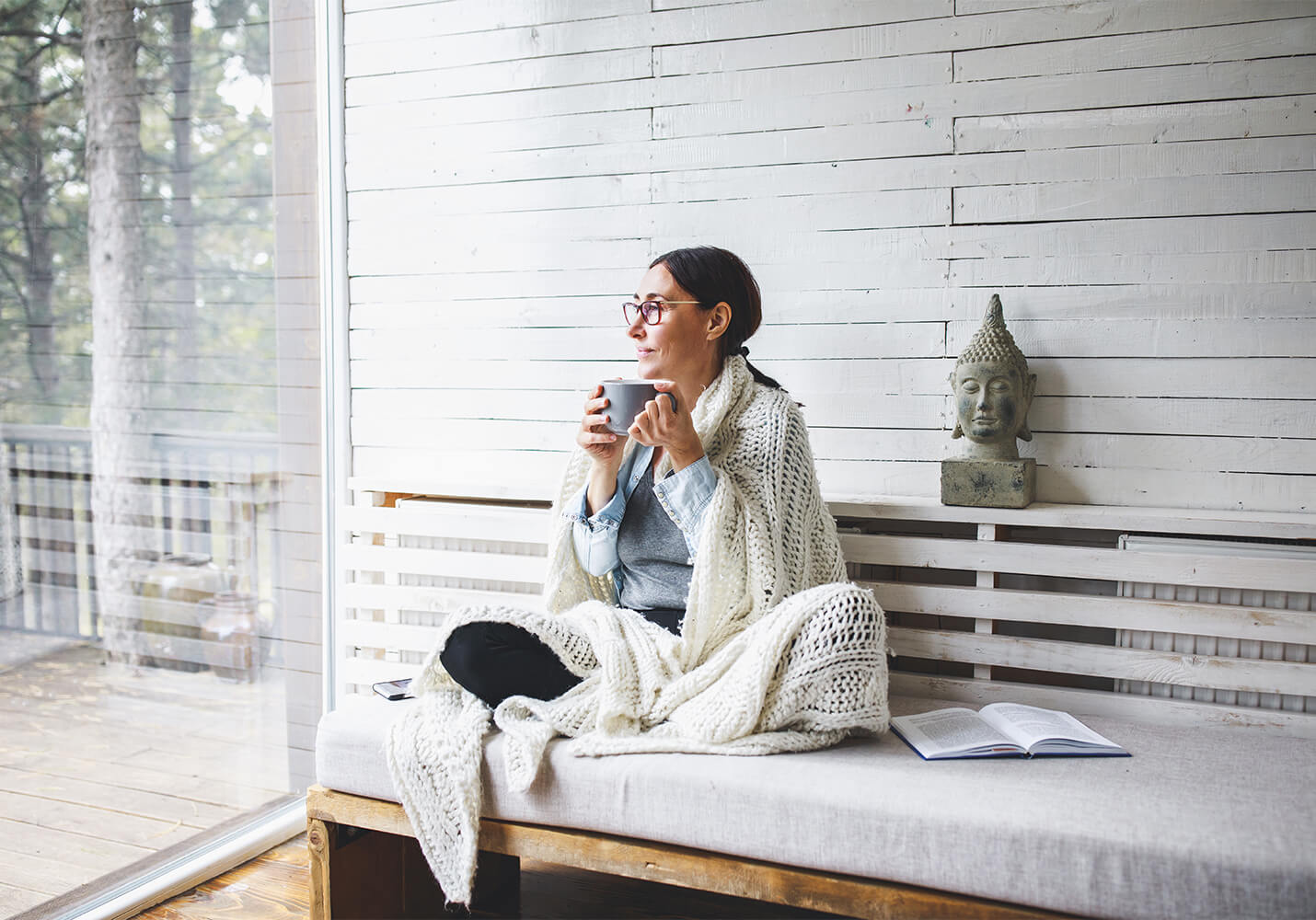 How to survive holiday stress this season
The holidays are supposed to be a time of peace, love, and joy. For some people, however, they can be anything but. It's important to understand what causes holiday stress and to find helpful tips for dealing with the added burdens of social festivities, shopping, baking, decorating, entertaining, and gift-wrapping at this time of the year.
What causes holiday stress?
Unrealistic expectations are the underlying cause of most holiday stress. Keep in mind that the holidays don't have to be perfect. Every gift doesn't need to be flawlessly wrapped or every meal turn out exactly as planned. In fact, it's often the unexpected detours that fuel the fondest memories. Remind yourself that things will go wrong, and that when they do, that's okay.
Managing holiday stress may be especially difficult this holiday season, since you'll be dealing with it on top of the increased stress of the COVID-19 pandemic. This can mean foregoing or altering some of your usual holiday festivities.
Here are some holiday stress tips to help you regain perspective and focus on the more positive aspects of the season:
Develop a plan.
For managing holiday stress, allot specific days to each task you need to accomplish. Set aside time for baking, shopping, socializing, and other items on your holiday to-do list. Plan menus and make a list of everything you'll need. This way, you won't be left scrambling for some last-minute ingredient at an overcrowded store.
Don't overspend.
The saying, "You can't buy happiness," is particularly true during the holidays. Rather than overspend on gifts and other holiday items you'll later regret, set a budget and stick to it.
Consider exchanging homemade gifts, such as baked goods or craft items. Other ways to avoid overspending include setting up a family gift exchange, or making a donation to a favorite charity on behalf of a friend or family member.
Don't take on more than you can handle.
Taking on too many tasks and obligations will only leave you feeling overwhelmed and resentful. It's okay to say no. Your friends will understand if you can't accept every holiday invitation. If you're asked to work overtime and can't refuse, find other ways to lighten your workload, such as delegating certain tasks to others.
Don't get caught up in the details.
In managing holiday stress, it's important to stay focused on the holiday spirit, rather than the small details. Even if you can't be with those you love, in the same place, or in exactly the same way as previous holidays, you can still share the joy of the season. Express yourself via emails, texts, social media, and phone or video calls.
Get a good night's sleep.
A good night's sleep can go a long way toward combatting seasonal stress, as can regular exercise or physical activity. Try spending less time on news and social media sites and redirect this time toward healthier practices, such as deep breathing, mindfulness, meditation, or yoga—activities that reduce, rather than increase, your stress level.
Avoid overindulging.
The stress of the holidays can cause you to overindulge in food and alcohol, leading to additional stress and feelings of guilt. Prepare ahead for those times when you know you'll be tempted to overdo it. For example, have a healthy snack before enjoying a big holiday meal. That way, you'll be less likely to pile too many sweets or high-calorie foods onto your plate when dinner is served.
Don't go it alone.
If you feel isolated, try talking to a family member or a friend about what's bothering you. You can also look to support groups, virtual events, or social media sites to provide help and companionship, or consider volunteering your time to help others.
Drop off a meal or gift to someone who could use some holiday cheer. The holidays can be especially difficult for those who are alone, and lifting someone else's spirits is an ideal way to lift your own.
Take a stress break.
Getting away from the cause of your stress doesn't require a lot of time. Even a 15-minute break for a walk in nature, to read a good book, or to listen to soothing music can go a long way toward restoring your calm. Ultimately, the goal is to spend some enjoyable time by yourself, away from the usual distractions.
Go easy on the New Year's resolutions.
Don't set yourself up for failure and disappointment by setting unrealistic goals. You'll enjoy a happier new year if you break a bigger goal, such as losing weight, into smaller, more realistic, monthly achievements. This way, you can reward yourself throughout the year, on your way to reaching your ultimate objective.
Accept feelings of loneliness and depression, but know when to seek help.
Sometimes, it's perfectly normal to feel sadness. If you've recently lost a loved one, or can't be with your family during the holidays, take time to acknowledge the grief you're experiencing. Don't try to force yourself to be happy just because it's the holiday season.
If your feelings of sadness or anxiety persist, however, or if they lead to physical complaints, insomnia, irritability, or a sense of hopelessness, it's important to get professional help. For personalized advice on how to survive holiday stress, talk to your SignatureMD-affiliated doctor to learn what treatment options are available to you.
Sources: