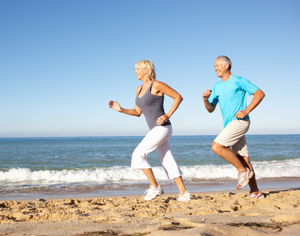 Shape Up
Last week's The New York Time's Well blog described that people in midlife may be able to predict their risk of heart issues as they age through measuring their fitness.
Studies of 66,000 from two studies "showed that a person's fitness level at midlife is a strong predictor of long-term heart health, proving just as reliable as traditional risk factors like cholesterol level or high blood pressure." The two study reports were published in Circulation and The Journal of the American College of Cardiology.
According to Dr. Jarett D. Berry, assistant professor of internal medicine and cardiology at Southwestern Medical School and a co-author of both papers, "In both these studies, how fast you can run in midlife is very strongly associated with heart disease risk when you're old. The exercise you do in your 40s is highly relevant to your heart disease risk in your 80s."
Heart health is one of the most important components of SignatureMD's concierge medicine model. SignatureMD physicians develop individualized and customized wellness plans, which include exercise and activities that decrease risk of heart problems. Additionally, SignatureMD is the first concierge medicine company to have access to Panasonic CardioNexus' CardioHealth station, which can detect plaque buildup in the carotid artery.
It is SignatureMD's priority to make sure patients are receiving preventative care, so they can be proactive about their health and make informed decisions before it's too late.
…