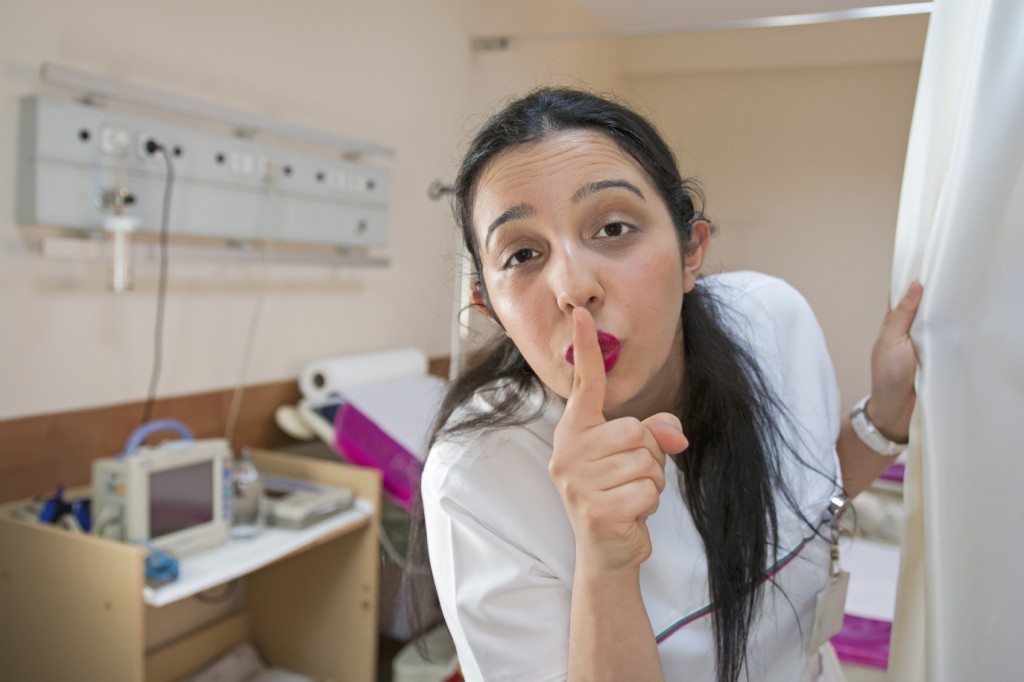 Sleep Deprivation in Hospital Leaves Patients Yearning for Home Sweet Home
The systemic healthcare problem of patient sleep deprivation in hospitals seems counter-intuitive. After all, what do patients have to do but to rest and recover?
That, however, is the problem. While statistics are hard to come by, anecdotal information from patients – including healthcare providers who find themselves on the other side of the equation when they become patients during a hospitalization – are plentiful, as reported in consumer and academic press alike.
But let me first digress with my own personal account of a recent hospital stay. While vacationing in Hawaii, I collapsed and became unconscious. By the time I was admitted to a local hospital ER, I was "code blue," meaning I was hours away from an early expiration date. I spent in the next eight days in ICU and then five days in the primary hospital facility.
I was in a coma during my stay in ICU, so there's no memory of it. But being a first-time patient in a hospital, I distinctly remember every thing about my recovery in the hospital proper. During the first evening I was conscious, I thought to myself how efficient the nighttime attending staff was to check on me every 45 minutes to an hour. By the third night of this routine, I was totally exhausted from sleep deprivation, even bordering on delirium. In addition to the nurses staff interrupting my sleep every 90 minutes or so, there were various other staffers including janitors and meal servers who showed up on a regular basis at the more preposterous early morning hours.
After five days of this, I had the option to continue my recovery in the hospital, or to be discharged. In my mind, there was no option: I knew that the lack of sleep was extremely stressful and seriously damaging my health, I just wanted to get back home to my comfy bed, with my brand new mattress I bought at one of my local mattress stores.
No Coordination Between Staff
Peter Ubel, a physician and professor at Duke University, echoed my experience in an interview with Kaiser Health News. He reported how he was "surprised" at how difficult it was to sleep when he, too, was hospitalized. "There was no coordination" among hospital staff, he said. "One person would be in charge of measuring my blood pressure. Another would come in when the alarm went off, and they never thought 'Gee if the alarm goes off, I should also do the blood pressure."
The consequence of sleep interruptions is that patients do not heal as quickly as they would otherwise, reducing their quality of life but also driving up medical costs, Atlantic magazine noted in an article titled "Sleep Deprivation in Hospitals Is a Real Problem." The article went on to suggest that a problem that seems obvious to patients remains largely oblivious to hospital staff. Why? One reason is that hospital logistics are highly mechanistic and specialized with each staff member assigned one task with many tasks overlapping. That is, there is no good reason that one staff person could not perform several tasks more efficiently, expect that's just the default management style of hospitals.
Solutions to Hospital Nighttime Noise
A comprehensive study of sleep disturbances at hospitals was made by University of California, and it recommended numerous strategies for improvements, including:
Noise (for example, keep patients' door closed, limit the volume of TV sets at night so as not to distribute patients in adjoining rooms, encourage staff and patients to switch their beepers and cell phones from audio to vibrate at night, offer earplugs)
Anxiety (have staff minimize discussion of emotionally difficult topics before bedtime)
Lighting (offer eye masks)
Medications and Substances (minimize use of sleep-disrupting medications, offer no caffeinated beverages, after 6 pm)
Treatment (minimize bathing, dressing changes and room switches at night)
The study was published in 2009 by the Society of Hospital Medicine, but it seems my hospital in Hawaii never got the memo.
Melissa Bartik is a physician at the Harvard medical system, who is a "hospitalist," meaning a physician who spends the majority of her time treating patients in hospitals. Because of patient complaints, she knew patient sleep deprivation was a problem, but it took her own hospitalization to show her how the problem can be fixed.
After spending an exhausting night at her hospital for an acute illness, she saw the proverbial light bulb and devised a new "sleep protocol" for the staff that reduced patient disturbances by 38%. Still, she admits that hospital cultures are "very difficult to change, especially when there is so little incentive to make changes."
Nevertheless, my own experience is that once I complained to the head nurse on duty during my hospital stay, the sleep disturbances were reduced…. but not to a degree where I could sustain a good night's sleep. Besides complaining to the attending staff, also file a complaint with hospital management.
Typically, a patient's discharge papers include a form soliciting patient feedback. Complete it but don't stop there. Pick up the phone and call the hospital's head honcho. To their credit, my hospital had a message from their CEO, complete with his office phone number, posted in my room. (If you don't find something similar, just ask your head nurse for the information.)
I was talking to my friend who works in management at a hospital and he was telling me how important it is to have the finanacs of the establishment to enable the proper care to be given. It all has a knock on effect to their sleep and recovery. He is currently working on securing a fantastic business energy deal through websites similar too Usave. They do a great range of quotes for businesses.
The good news is that hospitals are starting to rethink their nighttime policies, since Medicare payments are now linked to patient approval scores. The patient approval surveys specifically ask about sleep disturbances. Chalk one up for the patients!
Sources:
"Sleep may be linked to patient satisfaction in hospitals" by Julie Henry. Kaiser Heath News, August 18, 2015. http://www.healthcaredive.com/news/sleep-may-be-linked-to-patient-satisfaction-in-hospitals/404113/
"Sleep Deprivation in Hospitals Is a Real Problem: Simple changes can make recovery more restful, and better overall" by Peter Ubel. Atlantic Magazine, June 19, 2013. http://www.theatlantic.com/health/archive/2013/06/sleep-deprivation-in-hospitals-is-a-real-problem/276960/
"Sleep In Hospitalized Medical Patients, Part 2: Behavioral and Pharmacological Management of Sleep Disturbances," by Julie S. Young, James A. Bourgeois, Donald M. Hilty and Kimberly A. Hardin. Interscience, 2009. http://onlinelibrary.wiley.com/store/10.1002/jhm.397/asset/397_ftp.pdf?v=1&t=idm2c6f3&s=d9728c845923610508e9f14069c6325d08e14326