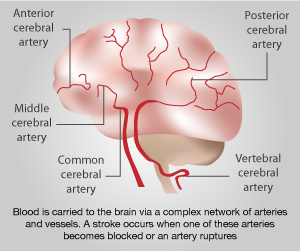 National Stroke Awareness Month
Every 40 seconds someone in the U.S. experiences a stroke and every four minutes, someone dies from one. May is National Stroke Awareness month and SignatureMD wants to ensure our patients have all the information they need to prevent a stroke from happening.
Here are some of the critical warning signs of a stroke from the American Heart Association (AHA):
Sudden numbness or weakness of the face, arm or leg, especially on one side of the body
Sudden confusion, trouble speaking or understanding
Sudden trouble seeing in one or both eyes
Sudden trouble walking, dizziness, loss of balance or coordination
Sudden, severe headache with no known cause
In many cases, strokes are completely avoidable. According to the AHA, 70 percent of the 5 million strokes that occur every year can be directly linked to high blood pressure and about 76.4 million people age 20 and older have high blood pressure.
SignatureMD physicians work closely and regularly with their patients to catch and treat life-threatening health issues, like high blood pressure, early on. Through strategic partnerships with testing and screening companies like Life Line Screening and Genova Diagnostics, SignatureMD physicians are equipped to see the early signs of a potential stroke.
As the first concierge medicine company to outfit our affiliate physicians with the revolutionary Panasonic CardioNexus CardioHealth station, our doctors have even greater capabilities of scanning for signs of heart disease and stroke. The painless, non-invasive test is completed in minutes with immediate results. Not only can it help save your life, it can help save your bank account: the first 90 days of post-stroke treatment can cost close to $40,000 for some.
Click here to learn more about SignatureMD's unique partnerships focused on preventive and proactive healthcare.
…