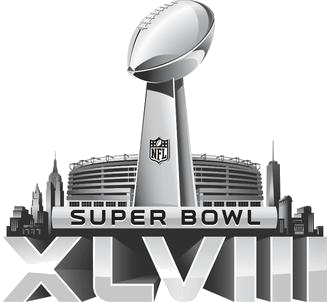 Super Snacks For The Super Bowl
Super Bowl Sunday is almost here and many of us are gearing up for an exciting game between the Seattle Seahawks and the Denver Broncos. Even if you aren't the biggest football fan, at least there will be great commercials and a half time show too! Either way, you'll likely get caught up in the Super Bowl party atmosphere and all of the junk food temptations that go with it. It's fun to indulge, but then there's the morning after. No matter who wins, your body feels like the loser.
Don't spend wasteful dollars on high fat cheeses, mediocre mayonnaise-laced prepared salads, big bags of greasy chips, and nitrate filled mini hot dogs. Serve up an economical, delicious, prepared from scratch, and hearty menu that will make everyone happy. Here are some SignatureMD tried and tested healthy recipes that will satisfy your guests, while being mindful of their waistlines. And if you are looking for other foods that will keep you healthy throughout the rest of the year, check out this article on superfoods.
Recipes:
Lighter French Onion Dip
This popular dip can be healthy too! We recommend Chobani, Oikos or FAGE nonfat Greek yogurt for density and taste. At 80 fat-free calories per cup, this thick yogurt offers a similar texture and flavor to sour cream, which packs in 492 calories and 48 grams of fat for the same amount. Most dehydrated onion soup mixes are full of sodium and many contain monosodium glutamate. It's easy and healthier to caramelize your own onions, it takes only a few minutes.
Makes 2 cups
1 tablespoon olive oil
1 large sweet onion, halved and sliced thin
1 cup nonfat Greek yogurt
½ cup light sour cream
1 tablespoon chives, plus extra for garnish (fresh is best)
1 teaspoon minced or granulated garlic
¼ teaspoon Worcestershire sauce
Salt and ground black pepper
Preparation:
1. Heat oil in medium skillet over medium-high heat.
2. Add onion, sauté until golden brown, about 10 minutes.
3. Reduce heat to medium-low and continue to cook, stirring frequently, until caramel brown, 5 to 10 minutes longer.
4. Cool, coarsely chop, and transfer to a medium bowl, along with the remaining ingredients, including salt and pepper to taste.
5. Mix to combine and let stand to blend flavors, about 15 minutes.
6. Can be covered and refrigerated for a couple of days.
7. Garnish and serve with chips, crackers or vegetables of your choice.
Balsamic Dip With Skillet-Roasted Winter Vegetables
This balsamic dip made with sweet balsamic vinegar and a very generous dose of dijon mustard is a great healthy choice for super bowl Sunday. It's not only lower in fat than many other vinaigrettes, but it's also thick enough to adhere to the roasted vegetables nicely.
Makes 1 cup of dressing and enough vegetables to serve 12
2 large garlic cloves finely minced
¼ cup balsamic vinegar
¼ cup Dijon mustard
Salt and ground black pepper
10 tablespoons extra-virgin olive oil, divided
½ head cauliflower, broken into large florets, each floret halved
12 brussels sprouts, halved
4 carrots, peeled and halved
Preparation:
1. Whisk up the garlic, vinegar, mustard and a light sprinkling of salt and pepper in a 2-cup Pyrex measuring cup. Slowly whisk in ½ cup of oil (can be stored in an airtight container up to 1 week).
2. Mix ½ cup water, light sprinkling of salt and 1 tablespoon of remaining oil in large skillet; place as much cauliflower, cut side down, as will fit in single layer.
3. Cover skillet and turn heat on high; cook until water evaporates and cauliflower starts to sizzle, around 5 minutes.
4. Uncover pan and turn burner to medium-low; cook until each floret's cut side is well browned, 3 to 4 minutes longer.
5. Transfer cauliflower to plate and set aside.
6. Repeat cooking process, adding another ½ cup of water, light sprinkling of salt and 1 tablespoon of oil in same large skillet.
7. Place brussel sprouts and carrots cut side down; cook according to cauliflower instructions. Arrange all vegetables on plate or platter large enough to accommodate them.
8. Serve vegetables warm or at room temperature with Balsamic Dip.
Low Fat Cornbread
This low fat cornbread is delicious served warm. It will go perfectly with any of the chili recipes below.
Cook Time: 25 minutes
1 cup yellow cornmeal
1/2 cup whole wheat flour
1/2 cup all-purpose flour
1/4 cup sugar
1 tsp baking powder
1/2 tsp baking soda
1/2 tsp salt
1 egg, lightly beaten
1 1/4 cups low fat buttermilk
2 tbsp canola oil
Preparation:
1. Preheat oven to 350 degrees. Spray an 8-inch square glass baking dish with nonstick cooking spray.
2. In a large bowl, combine cornmeal, flours, baking powder, baking soda and salt.
3. In a separate bowl, whisk egg, buttermilk and oil.
4. Add wet mix to dry and stir until just moist.
5. Empty batter into glass dish and bake until lightly golden, until the top springs back slightly when pressed—about 25 minutes.
6. Cool for a few minutes, then serve while still warm.
Makes 16 squares.
Per Serving:
Calories 96, Calories from Fat 23, Total Fat 2.6g (sat 0.3g)
Cholesterol 14mg
Sodium 133mg
Carbohydrate 15.7g
Fiber 1.2g
Protein 2.5g
Herbed Mushroom Pâté Recipe
A delicious vegetarian pâté made from mushrooms and fresh herbs. Tastes wonderful when spread on bagels, bread, or crackers. This herbed mushroom pâté is vegetarian (vegan if you use a vegan margarine) and cholesterol-free!
1 onion, chopped
1 tbsp margarine
2 pounds fresh mushrooms, finely chopped
4 cloves garlic, minced
2 tbsp chopped fresh parsley
3/4 tsp rosemary
1 1/2 cups bread crumbs
2 tbsp lemon juice
Salt and pepper to taste
Preparation:
1. In a large saucepan, heat the margarine and cook the onion for 5-6 minutes, until soft.
2. Add the mushroom and cook for another 8-10 minutes, until well cooked. Remove the mixture from the heat and add the remaining ingredients.
3. Transfer to a blender or food processor, and pulse until desired consistency is achieved.
Chicken Tortilla Soup for the Slow Cooker (Crock Pot)
This chicken tortilla soup recipe is one of those dump-and-forget recipes that's perfect for game day. Warm and hearty, serve this soup with sweet cornbread.
Prep Time: 15 minutes
Cook Time: 3 hours, 15 minutes
Total Time: 3 hours, 30 minutes
Yield: 4-6 servings
1/2 lb. boneless skinless chicken breasts, cut into 1/2-inch pieces
1 small onion, finely chopped
1 10.75 oz. can condensed tomato soup
3 cups prepared salsa (try different gourmet salsas for different flavor)
1/2 to 1 cup chicken broth
1 tsp. ground cumin
1/2 tsp. garlic powder (use fresh minced 2 cloves if you have)
Kosher salt and freshly-ground black pepper, to taste
1 cup frozen corn
Chopped avocado, tortilla strips and fresh cilantro for garnish
Preparation:
1. Combine chicken, onion, tomato soup, salsa, 1/2 cup of chicken broth, cumin and garlic powder in slow cooker.
2. Cover and cook on high for 3 hours.
3. Remove chicken. Shred chicken and return to tortilla soup in slow cooker. Add more chicken broth if necessary.
4. Season with salt and pepper.
5. Add corn.
6. Cook another 15 minutes.
7. Taste and adjust seasonings.
8. Serve chicken tortilla soup topped with chopped avocado, tortilla strips and fresh cilantro.
Black bean vegetarian chili
Vegetarian black bean chili with sweet potatoes, bell peppers and carrots. The sweet potatoes and carrots match perfectly with the spiciness of the fresh chili flavor.
2 cloves garlic, minced
1 small onion, diced
2 small sweet potatoes, peeled and chopped
2 medium carrots, sliced
1/2 red bell pepper, chopped (optional)
2 tbsp olive oil
1 15 ounce can black beans
1 15 ounce can diced tomatoes or tomato sauce
1/2 cup vegetable broth
1 tbsp chili powder
1 tsp cumin
1/2 tsp cayenne (or to taste)
1/2 tsp garlic powder
1/2 tsp salt
1/4 tsp black pepper
Preparation:
1. Sauté onions and garlic in olive oil for a minute or two, then add sweet potatoes, carrots and bell pepper until onions are soft, about 5-6 minutes.
2. Reduce heat to medium low, and add remaining ingredients, stirring to combine well.
3. Simmer, partially covered and stirring occasionally, for 20-25 minutes, until flavors have mingled and vegetables are cooked.
4. Makes 5 servings of homemade black bean chili.
Nutritional information (per serving):
Calories: 427, Calories from Fat: 67
% Daily Value:
Total Fat: 7.5g, 12% / Saturated Fat: 1.2g, 6% Trans Fat: 0g
Cholesterol: 0mg
Sodium: 368mg, 15%
Total Carbohydrates: 72.0g, 24%
Dietary Fiber: 17.3g, 69%
Protein: 21.4g
Vitamin A 289%, Vitamin C 65%, Calcium 15%, Iron 31%
Vegetarian tempeh chili
This homemade chili contains tempeh and beans, perfect for a powerful protein boost. Finish with cheese and sour cream, or without if keeping it vegan. Because the tempeh simmers for so long in this recipe, there's no need to pre-cook.
2 tbsp olive oil, divided
1 8-ounce package tempeh, diced
2 tsp soy sauce
1 red bell pepper, chopped
1 green bell pepper, chopped
3 cloves garlic, minced
1 onion, diced
1 4-ounce can sliced green chilis
1 15 ounce can kidney beans or chili beans
1 8 ounce can diced tomatoes
1 tbsp chili powder
1/2 tsp cumin powder
1/4 tsp cayenne pepper, or to taste
1 can of corn (optional)
Fresh cilantro to garnish (optional)
Preparation:
1. Using one tablespoon of olive oil, sauté tempeh until golden brown, about 3-5 minutes, add soy sauce, and sauté another minute or two, until soy sauce is sticky and dissolved. Set aside.
2. In a large soup or stock pot, sauté onions, garlic and bell peppers in the remaining olive oil until soft.
3. Reduce heat and add remaining ingredients, except cilantro and including the tempeh.
4. Allow to simmer for at least twenty minutes and up to forty minutes, stirring occasionally, and adding a bit more liquid as needed.
5. Garnish with minced cilantro.
Makes 6 servings of tempeh chili.
Nutritional information, per serving:
Calories: 399
Total Fat: 10.0g, 15% daily value (based on a 2000 calorie diet) Saturated Fat: 1.7g, 8% Cholesterol: 0mg, 0%
Sodium: 200mg, 8%
Total Carbohydrates: 56.9g, 19%
Dietary Fiber: 13.8g, 55%
Sugars: 5.5g
Protein: 24.7g
Vitamin A 40%, Vitamin C 103%, Calcium 13%, Iron 36%
Nutrition Grade: A
Vegetarian chili with pinto and kidney beans
Prep Time: 10 minutes
Cook Time: 20 minutes
Total Time: 30 minutes
1 can black or pinto beans, drained
1 can kidney beans, drained
1 can diced tomatoes
1/2 onion, diced
3 cloves garlic, minced
1 bell pepper, diced (any color)
2 tbsp olive oil
1/4 cup vegetable broth
2 tbsp chili powder
1/2 tsp salt
1/2 tsp pepper
dash cayenne pepper (optional)
Dash red pepper flakes (optional)
1/2 cup TVP + 1/2 cup water (optional)
Preparation:
1. In a medium to large soup pot, sauté the onion, bell pepper and garlic in the olive oil.
2. Add tomatoes, vegetable broth and chili powder and stir.
3. Reduce heat to medium low and add beans.
4. Stir occasionally and cook for at least 20 minutes.
5. Add TVP and water 10 minutes before done cooking.
6. Of course, the longer you cook chili the better, but if you're pressed for time, 20 minutes is fine.
7. You can add extra cayenne and red pepper flakes.
Makes 6 servings.
Nutrition Facts (from Calorie Count):
One serving provides approximately:
Calories: 334, Calories from Fat: 54
Total Fat: 6.0g, 9%, Saturated Fat: 0.9g, 4%
Cholesterol: 0mg, 0%
Sodium: 260mg, 11%
Total Carbohydrates: 55.4g, 18%
Dietary Fiber: 15.5g, 62%
Sugars: 5.9g
Protein: 18.7g
Vitamin A 49%, Vitamin C 107%, Calcium 11%, Iron 35%, Based on a 2000 calorie diet
…
Source(s)
http://www.aarp.org/food/recipes/info-01-2013/healthy-dips-for-superbowl-anderson.1.html – 3 Healthy Dips For The Super Bowl
http://lowfatcooking.about.com/od/bakedgoods/r/Cornbread.htm – Low Fat Cornbread
http://vegetarian.about.com/od/saucesdipsspreads/r/herbedpate.htm – Herbed Mushroom Pate Recipe
http://vegetarian.about.com/od/soupsstewsandchili/r/blackbeansweetpotato.htm – Black Bean Vegetarian Chili
http://vegetarian.about.com/od/vegetarianchilirecipes/r/tempehchili.htm – Vegetarian Tempeh Chili
http://vegetarian.about.com/od/maindishentreerecipes/r/EasyChili.htm – Super Easy Vegetarian Chili