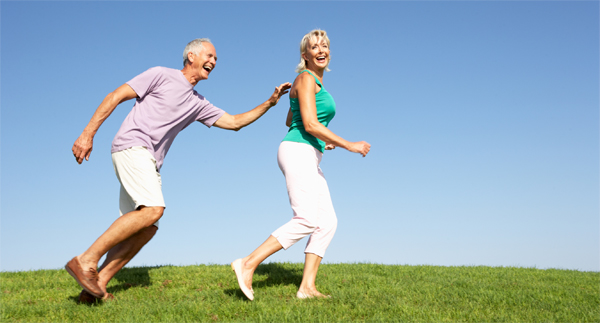 10 Easy Tips To Help You Stay Active This Summer
Summer is officially upon us. While the pleasant weather invites us to spend more time outdoors, it can also make us retreat indoors to stay cool or spend more time grazing at backyard barbeques than running on the treadmill.
Concierge medicine always encourages individuals to stay active in order to promote good physical and mental health. A personalized physician creates a customized program for each patient, to ensure healthy activity is a priority year-round. Here are some of our tips to help you have fun while staying fit this summer:
1. If you live near, or are traveling to, the beach this summer, use the scenic landscape as an opportunity to toss the Frisbee, spike the volleyball or surf the waves.
2. If you're headed to the pool during these warmer months, don't just lie next to it. Jump in and do some laps or jog in place. You'll burn calories and beat the heat!
3. Be adventurous. Get out of your normal bubble and explore different areas of your region by biking, hiking or jogging around the trails.
4. Run a race. Many cities have charity walks and runs throughout the summer. Check out active.com for a list in your city.
5. Channel your inner-child. Remember rollerblading or roller-skating when you were younger? It's a great way to get some exercise and have fun at the same time!
6. Stay active while traveling this summer. If your hotel doesn't have a gym or isn't located in a good area to get some outdoor activity, check out some tips from medicinenet.com on how to keep moving in your hotel room or take these Insanity workout videos with you.
7. Volunteer! Many volunteer organizations, like Habitat for Humanity require manual labor, which means you can feel good while doing good!
8. Take in a summer rock concert. Singing and dancing to one of your favorite bands is a great way to avoid being sedentary this summer. It will be music to your ears (and heart!)
9. Join a local kickball or softball team or even a golfing club
(if you're anything like me and love golfing then you'll be keen to try out something like these all inclusive Turkey golf holidays as an added perk). There are many other perks to joining a club or team as well, as you'll get to spend some time with friends, meet some new people and stay active.
10. Find an adult day camp in your area. Here is a list of some across the country. If that's not your cup of tea, try learning a new activity like golf, tennis or horseback riding.
…