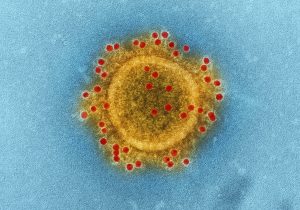 The surging COVID-19 Delta variant and what you need to know
Are you worried about getting sick with the rise of the COVID-19 Delta variant? You're certainly not alone. Just when it seemed like the pandemic would finally subside with the arrival of effective vaccines, the threat of new and stronger variants continues to linger, just as the virus has for the past year. Now, the COVID-19 Delta variant is dominating both hospitals and headlines as it appears to be around 60% more transmissible than the earlier Alpha variant, as well as more contagious than the common cold and flu. The Delta variant may also cause more severe cases of sickness. Since the Delta variant is relatively new, there is an unfortunate amount of misinformation regarding its spread, the associated symptoms, and the strength of vaccines against it. Now is the time to get a better understanding of the COVID-19 Delta variant facts, the COVID-19 Delta variant symptoms, and why the vaccines are a wise choice for your health and safety.
What is the COVID-19 Delta variant?
When it comes to COVID-19, variants have always been expected. Viruses continuously mutate over time, with new variants often emerging and older variants either persevering or disappearing altogether. When different COVID-19 variants started appearing last year, the Centers for Disease Control (CDC) named each one according to its place of origin, such as the UK variant and Brazilian variant. Now, these new variants are given names once they're discovered based on the letters of the Greek alphabet. This is how the world has arrived at the COVID-19 Delta variant. Facts about this highly contagious COVID-19 Delta variant have only recently been confirmed. The COVID-19 Delta variant was first detected in India when an aggressive surge of infections emerged in December. By June, it was considered a variant of concern and quickly spread to the United States. Today, it continues to plague Americans and has become the dominant variant.
Variant symptoms from the Delta variant
Since experts agree that the COVID-19 Delta variant differs from earlier variants because it causes people to get sicker faster, it's only natural to wonder if its symptoms vary as well. Some recent reports indicate that COVID-19 Delta variant symptoms may not be the same as the ones seen in the original variants. While the traditional symptoms of prior variants like a loss of taste and smell may still emerge, these have become less common and have been replaced by new COVID-19 Delta variant symptoms, which include:
Headache
Sore throat
Runny nose
Fever
Body aches
Chills
Persistent cough
COVID-19 vaccines are your best shot at protection
With so much uncertainty about the COVID-19 Delta variant, vaccine questions abound.  According to doctors, all of the vaccines available in the United States have been found to be highly effective against all of the current variants, including the COVID-19 Delta variant. Vaccine studies have shown that being fully vaccinated greatly reduces your risk of getting sick, being hospitalized, and dying from COVID-19. And yes, this includes the Delta variant. Just be aware that this protection only comes from being fully vaccinated, which means getting both doses of a two-dose vaccine from Pfizer or Moderna and then waiting the recommended two-week time period for those doses to take full effect. Being fully vaccinated not only protects your health, but also the health of others because vaccination makes you less likely to spread COVID-19 to anyone else. However, in a few cases the strength and spread of the Delta variant has led to some fully vaccinated people becoming infected, which is known as a breakthrough case. These breakthrough cases are rare, as well as much milder because the vaccines are working to prevent severe illness, hospitalizations, and deaths.
Masks to protect against the Delta variant
In the beginning of the pandemic, masks were recommended for the protection that they provide against the spread of infection. Once vaccines became widely available, many communities eased their masking policies. In the face of the highly contagious Delta variant, the CDC has recently unmasked new guidance. If you're fully vaccinated, the CDC is advising wearing a mask in indoor public settings, especially if you live in an area of high transmission. If you're not vaccinated, you should wear a mask in public indoor settings, as well as in crowded outdoor settings and when in close contact with other people. Wearing a mask will maximize your protection from the Delta variant and hopefully prevent its spread to others.
If you're concerned about the COVID-19 Delta variant, your SignatureMD-affiliated doctor can help you stay safe and stay healthy.
Sources: