WE TREAT OUR DOCTORS LIKE FAMILY MEMBERS
Matthew Jacobson founded SignatureMD in 2006 to give physicians a way to stay independent, boost revenue, and enjoy practicing medicine again.
Concierge medicine, he believed, could provide doctors with something they truly wanted: space in their schedules to give patients thoughtful, high-quality service.
Matt's vision emerged while working as senior vice president of an insurance company that specialized in workers' compensation. He found that investing more resources up front to send injured workers to talented, top-notch physicians meant they often required fewer medical interventions and made a faster return to everyday life.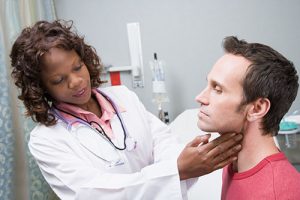 He saw personalized concierge medicine as a way to offer quality service to a range of program members. But he discovered that existing concierge medicine options were flawed. For example, typical concierge models require physicians to "terminate" patients who don't join the concierge practice, making physicians uneasy and creating financial risk by eliminating existing fee-for-service revenue.
Matt wanted to create a kinder and more financially prudent concierge medicine program.
As a result, the SignatureMD team encourages physicians to hire a physician extender or another physician to see non-member patients. The company uses a conservative predictive methodology to help affiliated physicians plan for the future. And SignatureMD's flexible model can be tailored to suit individual practices. No cookie cutter approaches here.
SignatureMD-affiliated physicians say they appreciate Matt's straightforward, honest analysis, and the attentive, personal service that he and the SignatureMD team provide. "We try to treat the doctors like family members and go the extra mile," Matt says. "We're not some big, faceless corporation." His policy, he says, is to under-promise and over-perform. "I want all of our affiliated physicians to stay with us long-term," he says. "We need to earn their continued business each and every day."