SignatureMD can help you be the captain of your financial future
Stay independent and practice on your terms without the risk.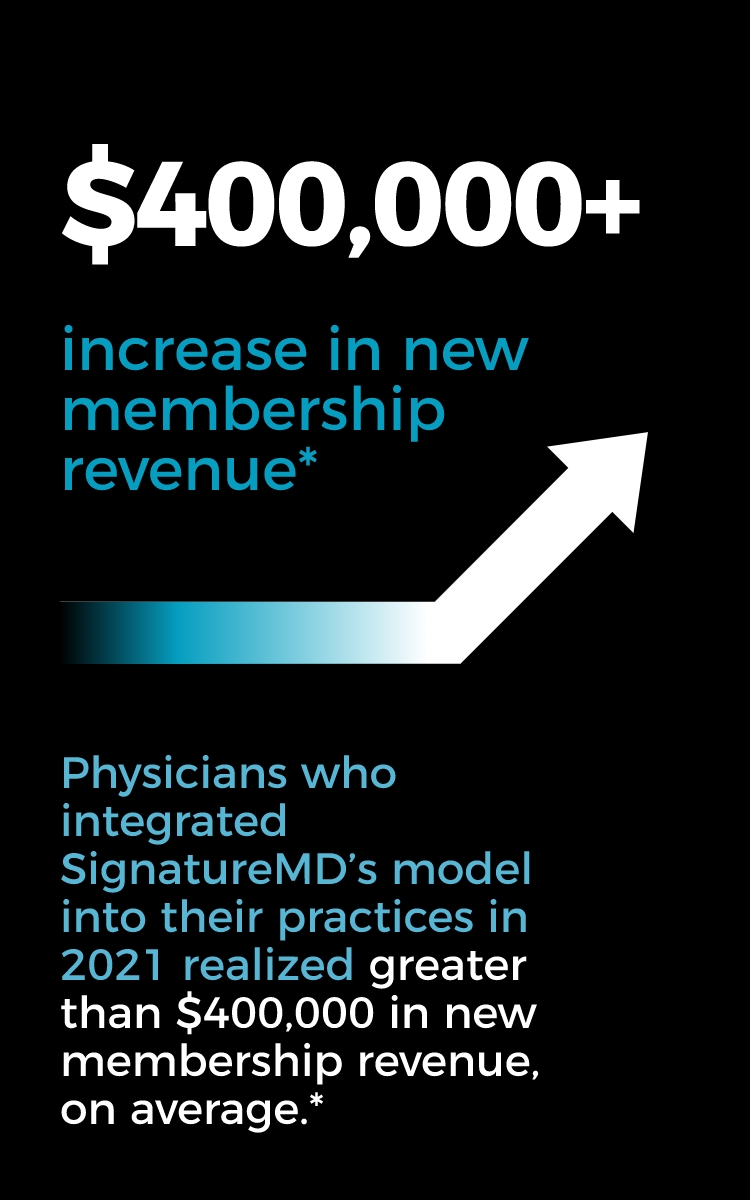 Inflation is the highest it's been in 40 years and 90% of practices report costs have risen faster than revenues.* Squeezed profit margins continue to plague primary care physicians, but there's hope. Membership-based medicine with SignatureMD is the answer for physicians who want to find financial security, reliable and consistent revenue, and independence from economic fluctuations–all while practicing on their own terms. Physicians who integrated SignatureMD's personalized care model into their practices in recent years typically added, on average, over $400,000 in new membership revenue.
Stop feeling trapped
© 2023 SignatureMD
*According to MedPage Today.