SignatureMD gives you all of your options back without having to make a sacrifice
Stay independent and practice on your terms without the risk.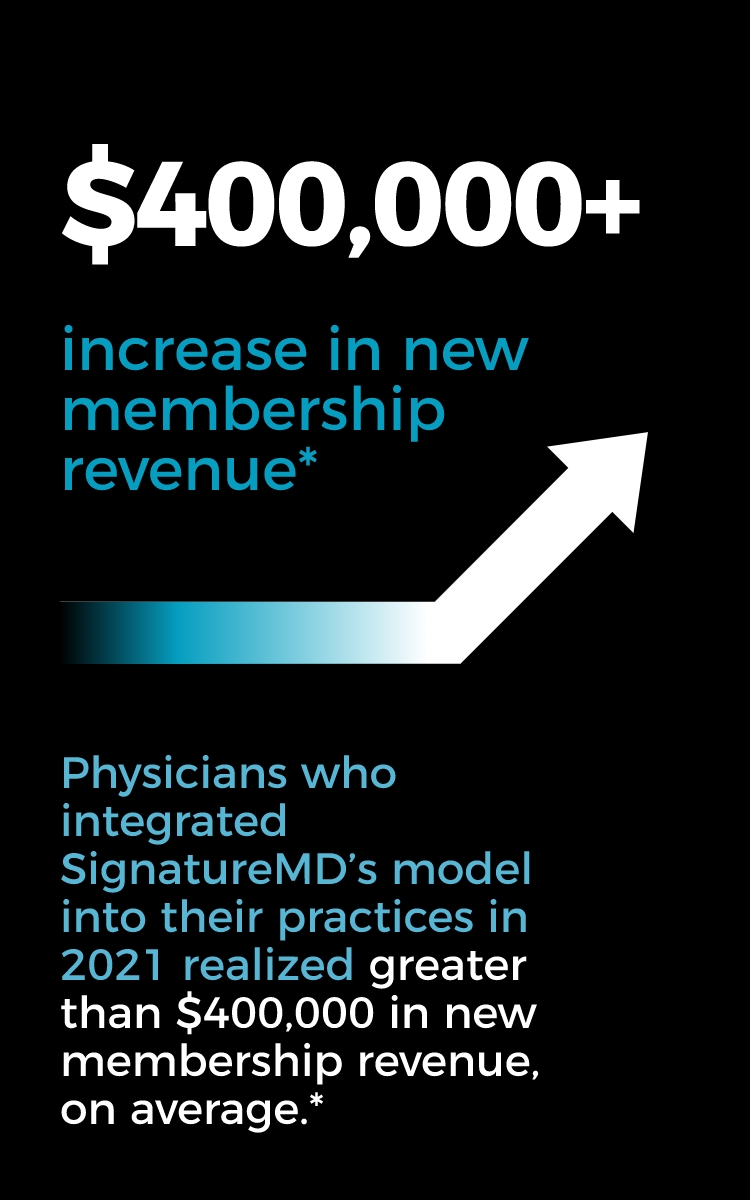 Membership-based medicine with SignatureMD is the answer for physicians who want to find financial security, reliable and consistent revenue, and independence from economic fluctuations–all while practicing on their own terms. Physicians who integrated SignatureMD's personalized care model into their practices in recent years added, on average, over $400,000 in new membership revenue and achieved greater work-life balance.
Break free from financial instability and secure practice's future