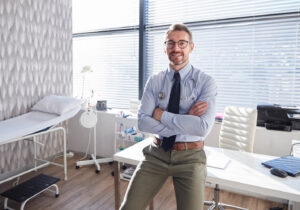 8 steps for transforming your practice to a concierge model
Concierge healthcare is becoming an increasingly popular alternative to traditional healthcare among both patients and their physicians. If you're considering integrating a concierge medicine service offering into your practice in the next few years, these eight steps will help you get started.
1. Decide which model of concierge medicine is right for you.
Several different concierge models have evolved over the years and each offers different benefits. If you value work-life balance over all else, then perhaps you should explore a full-conversion model. If you already employ physician extenders or want to improve your lifestyle, maximize earnings, and retain your patients, then a segmented model may be right for you. If you have a small practice that cannot support a full-conversion or segmented model, you could consider a hybrid practice.
Full-conversion model: The full-conversion concierge healthcare model provides a nice work-life balance. For the right practice, a full-conversion practice model typically yields, on average, 300 to 400 concierge members. With this patient load the physician can expect to see a moderate increase in practice revenue. However, there are two primary drawbacks to full conversion to consider. First, if not enough patients decide to join the new concierge practice, then it may be difficult to make it financially rewarding. Second, a full-conversion model requires the concierge care physician to abandon all patients who choose not to join the new practice.
Hybrid model: The hybrid model is sometimes appropriate for smaller practices that don't have the requisite patient volume to support a full-conversion model. Physicians operating hybrid concierge practices deliver two different levels of service: one to their concierge members and another for their standard fee-for-service patients. Because patients can continue to see their physician, conversion yields tend to be low—typically below 100 concierge members. Furthermore, hybrid models actually increase, rather than decrease, physician workload with minimal increases in earnings.
Segmented model: The segmented model is the most financially rewarding of all concierge healthcare models because it enables physicians to maintain their entire patient panel, while adding a new revenue stream from 200 to 600 concierge-program members. In a segmented model, physicians focus their time and attention on the care of program members and oversee the delivery of care to non-member patients by a physician extender. Concierge physicians utilizing the segmented model are typically able to reduce their workload by 25% and typically double or even triple their take-home earnings. The segmented model is low risk, as no patients are terminated from the practice, and it provides physicians with the ability to evolve to a full-conversion model at a later date should they decide to do so.
2. Identify options to maintain your existing patient base (assuming you're not doing a full-conversion model).
Physician extenders
If you already have a physician extender, this is the most straightforward option.
If you do not currently have a physician extender, consider hiring one and introducing them to the practice on a part-time basis.
Young primary care physician
An internist or family practice physician with an existing practice could join your practice and be available to absorb your non-concierge patients.
Capitation
Review your payor mix and focus on the highest-quality programs. For example, capitated Medicare programs are far more financially remunerative than the average collections from a non-capitated Medicare patient. Many Medicare Advantage programs compensate the physician with up to $100 per patient per month.
3. Make small but meaningful upgrades to your office environment.
Look at your office. Would you be happy paying $1,800 per year to visit this environment? If the answer is "no," consider making small changes that will enhance the comfort of the waiting and exam rooms. Provide free Wi-Fi, up-to-date magazines, spring water, and other extras.
4. Invest in your employees.
Your employees are the face of your practice. You need to hire quality employees, train them in customer service, and pay them well. A bad front office can destroy a concierge-program integration, and a good front office can help a doctor build up from 300 to 400 members. Once you hire good talent, develop systems to monitor customer service and patient communication. Remember, you get what you pay for.
5. Consider your influence in the community.
As a concierge physician, you want to ensure that subspecialists and imaging centers will accommodate your patients in a timely manner. Your influence in the community is dependent on the number of referrals you make and your rapport with your colleagues. It's imperative that you cultivate and nurture your relationships.
6. Evaluate your current service offerings.
Consider adding services such as remote patient monitoring, cryosurgery, skin biopsies, trigger point, and joint injections. In addition to being financially rewarding, providing these services may save your future concierge members from the inefficiency and the additional expense of seeing subspecialists for minor problems. Instead, your patients will have their minor problems addressed by their trusted physician in a comfortable environment.
7. Start delivering concierge-level care today.
This is very important. If you're not already delivering high-quality service to your patients, they won't join your concierge program. Most patients who value their health and their relationship with their physician can afford approximately $5 per day for a concierge program, and they'll join your program if you've been doing your job correctly.
8. Explore concierge medicine partners and find the right fit for you.
Once you've decided which concierge model is right for you, you'll need to select a
partner to help you integrate your program. You should focus on the following items during your selection process:
Company stability: How long has the company been in business?
Company expertise: Does the partner specialize in your desired conversion model and how many integrations has the company executed?
Conversion resources: How experienced is the company's conversion staff?
Post-conversion marketing: What marketing does the company provide after conversion?
Practice growth: Can the company provide statistics demonstrating that affiliated practices grow over time?
Programs to enhance the patient experience: Does the company provide programs to enhance the patient experience and/or enhance the financial well-being of the practice beyond the basic concierge program?
Service agreement: Is the concierge service partner's agreement fair? Does it handcuff you to the partner with post-contract-term non-competes?
Cultural fit: Do you like and trust the company representatives with whom you've interacted? You're getting into a long-term relationship. Make sure it feels "right."
For additional guidance on how to start a concierge medical practice, contact SignatureMD at 866.883.8859.
About SignatureMD
SignatureMD is one of the nation's largest firms providing initial conversion and ongoing support services to concierge medicine physicians. SignatureMD currently partners with over 200 affiliated primary care physicians and specialists across 35 states, and its network is rapidly expanding.