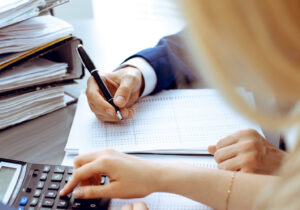 GoFundMe shouldn't be the way private practice physicians survive
Private practice physicians, already facing pressure from increased regulations and decreased compensation, now face unprecedented challenges due to lost revenue during the COVID-19 pandemic. With patients postponing and even forgoing routine care, many struggling practices are searching for new ways to cover their overhead. A recently published Fast Company article reported that some have had to turn to crowdfunding sites to avoid bankruptcy.
Is crowdsourcing the best we can do for practices submerged in an ongoing financial crisis? Stephanie Woolhandler, a distinguished professor in public health and health policy at City University of New York's Hunter College, is deeply concerned.
"I think the use of GoFundMe to pay for medical care is obscene and signifies how deeply broken our medical system is. It's broken if patients have to use it, and it's broken if doctors have to use it."
But what other options exist for private practice physicians hoping to keep their doors open during an unforeseen crisis? Even more importantly, what happens after the current pandemic subsides? Will we be left with fewer independent physicians to handle the day-to-day health problems in our communities?
Thankfully, another option does exist, and it's a smarter, longer-term solution for practices hoping to not just survive, but to actually thrive. And unlike selling out to a hospital or another potential buyer, it doesn't force independent physicians to forfeit their autonomy.
How the COVID-19 pandemic exacerbated an already dire situation
In a recent article in The Atlantic, journalist Derek Thompson suggests that COVID-19 has only widened the gap of disparity between large and small businesses across America, "It's a toxin for underdogs and a steroid for many giants."
The National Bureau of Economic Research reported in April that only a third of small businesses expect to survive the pandemic. Although the report doesn't specifically mention healthcare, it's not hard to imagine that already-struggling private practices are unlikely to emerge unscathed, if they survive at all.
South Slope Pediatrics in Brooklyn, New York, recently shifted to part-time hours after the initial round of government funding ran out before reaching them. "To be honest and frank, we are exhausted," explained Matteo Trisolini, the operations director for South Slope. He says the pandemic has affected more than office morale. "We have seen a loss of revenue that came with fewer visits and still high bills to pay."
Trisolini has since set up GoFundMe campaigns to support the practice's office staff, as well as to cover appointments and bills for families who've lost their jobs and, as a result, their health insurance.
South Slope isn't the only practice struggling to stay afloat. Bent Tree Family Physicians, a well-established practice in Texas, had a GoFundMe campaign launched by a patient after their initial application for the Paycheck Protection Program was declined. With overhead between $400,000 and $500,000 a month, and with 85 employees on the payroll, the practice founded by family physician Guy Culpepper had only enough contingency left each year to cover one month of operations.
Even those practices that do obtain government help, receive barely enough to cover overhead. There's nothing left over for profits or future contingencies.
While GoFundMe campaigns may provide some help temporarily, they only delay the inevitable. And, if patient efforts are any indication, these GoFundMe campaigns are doomed to failure. Although no figures are available specifically for physician campaigns, roughly 90% of GoFundMe efforts for individual medical bills don't succeed.
As Culpepper bluntly states, "We need to change the model at a national level." Thankfully, the change he's suggesting is exactly the kind of change the concierge practice model was designed to address.
Crowdfunding vs. concierge conversion? Which makes more sense?
Unlike crowdfunding, concierge conversion is a long-term solution—one that supplies physicians with a steady, predictable income through memberships, whether or not they're seeing patients. Equally important, concierge physicians maintain their independence. There's no need to consolidate or sell out, as so many smaller practices have been forced to do. Concierge physicians maintain their autonomy, even while benefitting from extra services such as professional marketing.
With help from SignatureMD, Dr. David MacIsaac converted his practice to a segmented concierge model. Rather than eliminate fee-for-service patients, as many concierge models require, SignatureMD's flexible, segmented model allowed MacIsaac the option of maintaining patients who don't immediately convert.
Even more significantly, this means that MacIsaac's practice also maintains the associated fee-for-service income generated from these patients, as it recruits new patients to the more financially rewarding, concierge membership option. At a time when most physicians are struggling to pay bills during the pandemic, Dr. MacIsaac has good reason to feel confident.
"Our quarterly payment from SignatureMD is enough to cover our overhead and ensure we will survive this economic downturn. In fact, we have seen patient enrollment in our SignatureMD program increase within the past month, as patients realize the critical importance of a close relationship with a personal physician," MacIsaac adds. "Now more than ever, they can appreciate the 24/7 availability and additional time spent with a physician who knows their health issues."
This is in stark contrast to the 11% of MacIsaac's fellow primary care physicians who will likely close within the next few weeks, according to an American Academy of Physicians' report presented to Capitol Hill staffers.
Those who've turned to crowdfunding aren't faring much better. Since Bent Tree started its GoFundMe campaign, the practice has been approached by several potential buyers, including hospitals, "circling like vultures," explains Culpepper. So far, Bent Tree has raised $96,000 on GoFundMe, mostly from well-connected patients—not nearly enough to cover even one month of its $400,000 to $500,000 overhead. Meanwhile, South Slope has raised $25,000 for its staff and more than $7,800 to cover the kids whose parents lost their jobs.
The question remains, will these practices be able to survive until the pandemic ends and business returns to normal? Or, is GoFundMe, as Woolhandler suggests, just a temporary fix for a "deeply broken" healthcare system? Perhaps concierge medicine may just pave the path to restoring primary care and helping to save physician practices.
Sources:
About SignatureMD
SignatureMD is one of the nation's largest firms providing initial conversion and ongoing support services to concierge medicine physicians. SignatureMD currently partners with over 200 affiliated primary care physicians and specialists across 35 states, and its network is rapidly expanding.