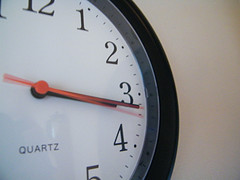 Get a Life
No matter who's saying it, the message is basically the same and it can't get any louder. The New York Times' take on the current state of medicine speaks volumes as "More Physicians Say No to Endless Work Days."
The article notes that young doctors who want more control over their lives "are taking salaried jobs, working fewer hours, often going part time and even choosing specialties based on family reasons…Metaphorically, medicine has gone from being an individual to a team sport." The movement, which is putting more distance between the doctor and patient, also makes medicine less personal for the patient. It does return a physician's personal life back to him or her.
Not every doctor seeking a return to normalcy wants a salaried job. Many simply want to return to practicing medicine they way they've always envisioned it, increasing the time they spend with patients instead of increasing the number of patients they see. For many, concierge medicine is the preferred option, and SignatureMD is the flexible, low-risk approach that helps physicians achieve both personal and professional goals utilizing our personalized medicine model. A rewarding work-life balance doesn't happen without careful planning and execution. It's not an accident, and yet as primary care physicians are being driven to change their practice models, they wonder, often in a panic: When? How? Who?
The answers are first, "now" and to the last two questions, "SignatureMD." Because sometimes, the worst thing you can do is nothing.
…
About SignatureMD
SignatureMD is one of the nation's largest firms providing initial conversion and ongoing support services to concierge medicine physicians. SignatureMD currently partners with over 200 affiliated primary care physicians and specialists across 35 states, and its network is rapidly expanding.