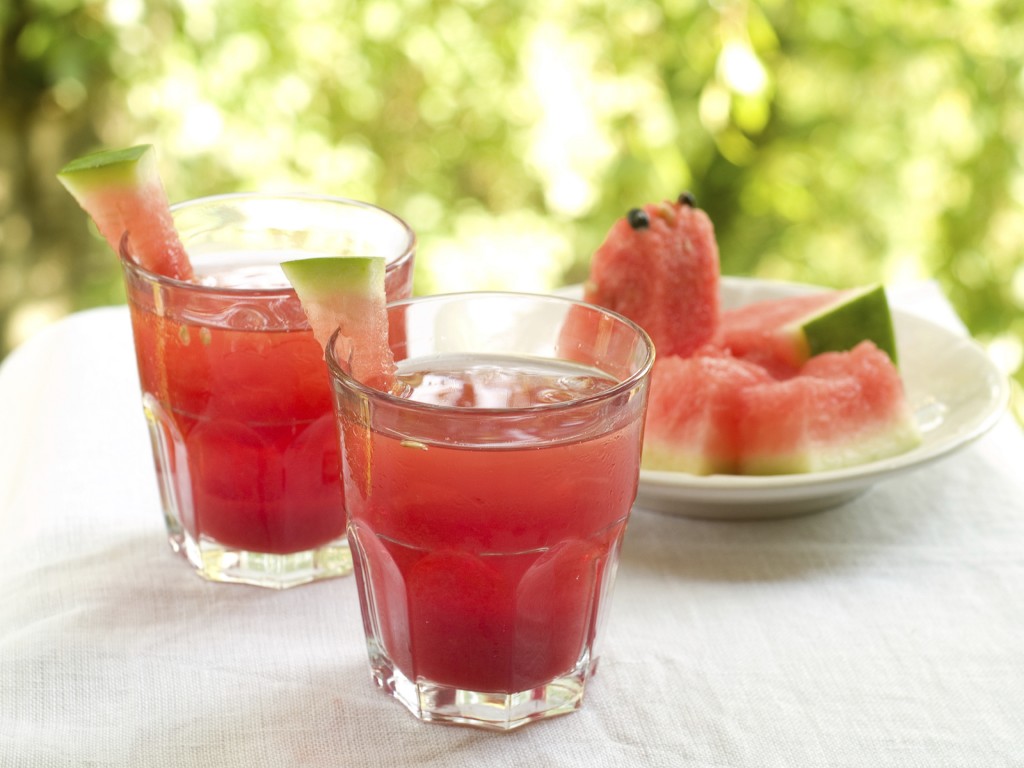 5 Healthy Alternatives To Soda
Today it seems that not a day passes by without a new article or study linking the nation's obesity epidemic to the sheer quantity of sugar we consume in our diets. Sugar seems to be hidden in everything we eat, from bread to salad dressing. With so much added sugar in our food, it makes sense that we should cut down where we can, and what better place to start than with soda. Full of refined sugar and nutritionally empty, soda should be treated as an occasional treat, not a daily beverage. Swapping soda for healthy alternatives can aid weight loss, improving your health (and teeth) in the process. Ideally we should be drinking plenty of water, but water can get boring. However, as boring as water can be to drink it is important that you consume a decent amount a day to ensure you remain healthy. The water you are drinking must also be clean and filtered if possible to ensure maximum health benefits. If you would like to make sure that the water you're drinking has been filtered, then why don't you Buy the AquaOX Water Filter Today. Here are some of our favorite healthy and delicious soda alternatives.
Watermelon Agua Fresca
This popular and healthy Mexican recipe can be made with a variety of fruits; pineapple and honeydew are good alternatives.

Ingredients

4 cups of cubed watermelon (seeds removed)

1 cup of cold filtered water

Stevia or another sweetener

Lime to garnish

Blend the watermelon and water until smooth. If desired, add stevia or a different sweetener to taste. Serve in a glass of ice with lime.
Iced Jasmine Green Tea
Green tea is full of antioxidants; antioxidants help fight free radicals in the body, the compounds that can damage cells and DNA. The Jasmine blossoms that scent this particular tea give it a wonderful refreshing flavor, perfect for a warm spring day.

Ingredients

4 Jasmine Green Tea bags

4 cups of boiling water

Honey to taste

Mix the tea bags with the boiling water in a glass jug and steep for 10 – 15 minutes. Cool the tea in the fridge for 1 hour. Serve with ice and if desired, garnish with mint, lime or lemon, depending on preference.
Mint Lemonade
Lemons contain flavonoid compounds that have antioxidant and anti-cancer properties. Adding lemons to your diet in the form of freshly squeezed juice will give your body a boost of vitamin C without the high sugar content of other vitamin C rich fruits.

Ingredients

1 cup freshly squeezed lemon juice

½ cup of honey

¼ cup of mint leaves

2 cups of cold filtered water and ice to finish

Combine lemon juice, honey, and mint leaves in a glass pitcher and stir well. Add cold water and stir until all of the ingredients are combined. Add ice to the pitcher just before serving.
Italian Cream Soda
This lighter take on a traditional cream soda uses half and half instead of full fat cream. The fruit syrups can be changed according to taste and substituted for sugar-free versions if desired.

Ingredients

8 fl oz carbonated water

¾ fl oz passion fruit flavored syrup

¾ fl oz watermelon flavored syrup

1 fl oz half-and-half cream

Half fill a tall glass with ice. Add carbonated water until it fills two thirds of the glass. Add passion fruit and watermelon syrups to glass. Add the half-and-half cream and stir when ready to serve.
Infused Water
| | |
| --- | --- |
| | Infused water is easy to make and virtually calorie free. Fill a pitcher with water and add fruit, vegetables, and herbs according to taste. Leave the pitcher in the fridge for an hour or more to allow the flavors to infuse. Some of our favorite combinations are cucumber with mint, strawberry with lemon, and orange with lime. |
Sources:
About SignatureMD
SignatureMD is one of the nation's largest firms providing initial conversion and ongoing support services to concierge medicine physicians. SignatureMD currently partners with over 200 affiliated primary care physicians and specialists across 35 states, and its network is rapidly expanding.