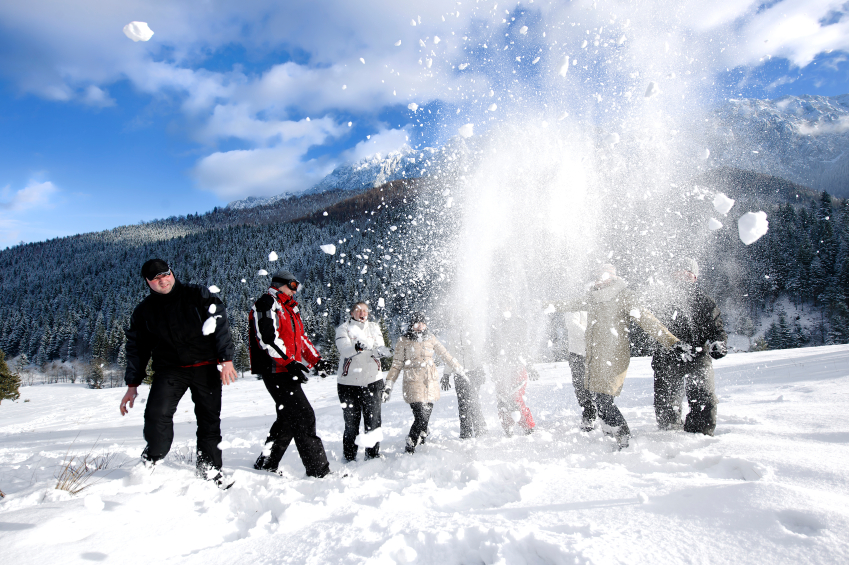 5 Winter Exercises that Anyone can Do
It's holiday season, a time when we all tend to eat to excess, tempted by the numerous treats on offer at this time of year. Even though it may be cold outside, it's important to stay active and continue exercising in the colder months. To help you in this endeavor, we're sharing 5 winter exercises that anyone can do.
1. Holiday Shopping
Who would have thought it but shopping can actually be good for you. Instead of hitting the stores online, head to your local mall to shop. Malls tend to be huge and you can exercise just by walking from store to store. To maximize the calories you burn while shopping, keep up a brisk pace, use stairs if available rather than the elevator, and make frequent trips to and from your car to drop off your purchases.
2. Winter Walking
Snowy paths, frosted trees, and icy lakes; winter scenery is stunning. Wrap up warm and head outside for a walk. A short 30-minute walk at a moderate pace burns approximately 112 calories. Walking through the snow will burn even more calories because of the extra energy you expend lifting your legs higher to get through the snow. Being outdoors in the sun can also improve your mood and provide you with essential Vitamin D. Walking is also a great family activity, so encourage others to go with you. If you happen to live somewhere with warm winters, go for a walk on the beach instead.
3. Snowball Fight
If heavy snow makes it difficult to leave the house, have a family snowball fight. Snowball fights are a great winter workout; you will be having too much fun to realize you are exercising. Before heading outside make sure to wrap up warm, winter exercise gear such as waterproof gloves and a warm hat are a must!
4. Video Games
Today many video games come with equipment that can be used while playing to exercise and have fun at the same time. Wii Fit has a wide variety of mini-games installed on it that help you exercise indoors and track your progress. You can even take part in an indoor snowball fight! 30 minutes of Wii boxing burns approximately 184 calories while hula-hoop burns around 88 calories. The whole family can get involved and compete against each other while exercising. A much better option than sitting down to watch a movie.
5. Exercise while Cleaning
Arguably the least enjoyable activity on the list, cleaning and household tasks are something we all do (or should do) anyway, and can burn a surprising amount of calories. If you don't usually cook, you may want to take it up. 1 hour of Cooking and food preparation burns around 102 calories. This figure takes into account the walking to and from the fridge, pantry, and oven. Once the meal is over, be the first to offer to do the dishes. Washing and clearing dishes from the table burns approximately 26 calories for every 15 minutes of work. When your holiday guests have left and the house is looking messy, vacuuming can burn 43 calories every 15 minutes! Not excited about household cleaning? We figured as much. In that case stick with tips 1-4.
Sources:
1. http://www.myfitnesspal.com/exercise/lookup – My Fitness Pal Calories Burned From Exercise
2. http://www.arthritistoday.org/what-you-can-do/staying-active/walking/winter-walking.php – The Benefits of Winter Walking
3. http://calorielab.com/burned/?mo=se&gr=05&ti=home+activities&q=&wt=150&un=lb&kg=68 – Calories Burned from Home Activities
About SignatureMD
SignatureMD is one of the nation's largest firms providing initial conversion and ongoing support services to concierge medicine physicians. SignatureMD currently partners with over 200 affiliated primary care physicians and specialists across 35 states, and its network is rapidly expanding.