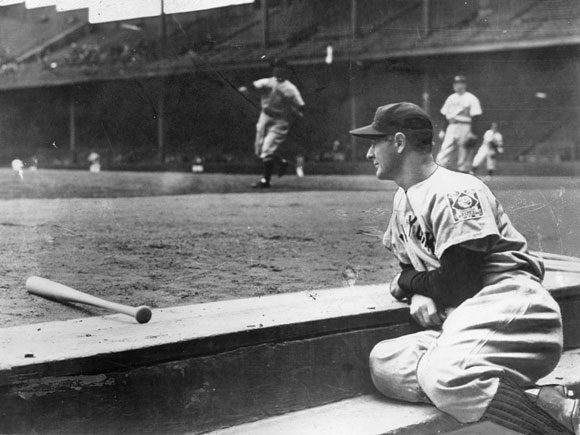 Managing ALS Disease, Concierge Medicine Key Strategy
Concierge medicine is the perfect prescription when managing the news of an ALS diagnosis, this type of care can improve the quality of life for patients.
A SignatureMD concierge medicine physician has the ability to closely monitor patients with the disease, and can help keep families on top of exciting breakthroughs in treatment.
The coming storm in Medicare will see dramatic stresses on doctors and hospitals, but concierge physicians have an added advantage of time and control over their patients with a renewed personal connection shredded by modern insurance constraints and medicine.
Instead of trying to manage thousands of patients, the very best physicians can manage their practices and concentrate on a few hundred, stressing prevention and acting as advocates with specialists and hospitals.
Concierge physicians get to know the individual; these doctors have time to observe and listen to the patients' concerns, changes in their lives, new stressors and promote whole-person preventative measures.
For an aging population, concierge medicine is a godsend. For example, an elderly patient perhaps living far from children or family, can have their children connect with their doctor. They have direct access to the concierge doctor when needed to help manage their elderly relative's care.
SignatureMD brings a level of clinical services above what Medicare or private insurance covers. The key to SignatureMD's success is the focus on well care, and the intensive annual executive physical focused on prevention.
With regards to ALS (also known as Lou Gehrig's disease) the need for an attentive doctor is critical. The onset of ALS may be so subtle that the symptoms are frequently overlooked.
The earliest symptoms may include cramping, or stiffness of muscles; twitching and muscle weakness affecting an arm or a leg; slurred and nasal speech; or difficulty chewing or swallowing. These general complaints then develop into more obvious weakness or atrophy that may cause a physician to suspect ALS.
Some patients first see the effects of the disease on a hand or arm as they experience difficulty with simple tasks requiring manual dexterity such as writing, dressing or turning a key in a lock. Other patients notice speech problems.
A trained concierge physician can observe and discuss these changes with patients and create a plan of action and safety net with children who wish to be included in their parents' medical loop, to stay ahead of any problems.
Along with involved family members, the concierge approach is personalized, supportive care best provided by multidisciplinary teams of health care professionals such as physicians; pharmacists; physical, occupational, and speech therapists; nutritionists; social workers; and home care and hospice nurses.
Concierge physicians can prescribe medications to help reduce fatigue, ease muscle cramps, control spasticity, and reduce excess saliva and phlegm. Drugs also are available to help patients with pain, depression, sleep disturbances, and constipation. Pharmacists can give advice on the proper use of medications and monitor a patient's prescriptions to avoid risks of drug interactions.
Physical therapy and special equipment coordinated with a SignatureMD physician can enhance patients' independence and safety throughout the course of ALS.
About SignatureMD
SignatureMD is one of the nation's largest firms providing initial conversion and ongoing support services to concierge medicine physicians. SignatureMD currently partners with over 200 affiliated primary care physicians and specialists across 35 states, and its network is rapidly expanding.