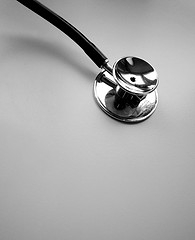 Happy Doctor's Day
In 1935 the Southern Medical Association (SMA) initiated the celebration of Doctor's Day, an observance that culminated in the 1990 proclamation by President George Bush of March 30 as National Doctors' Day. SMA continues to encourage its members to promote the observance through community projects. These projects pay tribute to physicians, remind the public of doctors' dedication to the health and welfare of patients, and increase awareness of the positive role of physicians in the community.
At SignatureMD, we think every day should be Doctors' Day, with one slight caveat: We'd like to see all physicians restore control over their lives and their practices, just as our member physicians have done. SignatureMD physicians are enabled and empowered to deliver "state of the art," personalized healthcare as they mentor the next generation of providers, be they nurse practitioners, physicians' assistants or other new associates. At the very heart of SignatureMD's concierge medicine model is the ability for physicians to simply stay in business and nurture that business.
As we survey the physician population, unfortunately, we don't observe multitudes of happy doctors. We do see primary care physicians retiring in large numbers, fewer of them choosing primary care as a specialization, declining reimbursements from all sources and increasing paperwork: Not a pretty picture is it? If you'd like to be a happy doctor again, let's talk.
…
About SignatureMD
SignatureMD is one of the nation's largest firms providing initial conversion and ongoing support services to concierge medicine physicians. SignatureMD currently partners with over 200 affiliated primary care physicians and specialists across 35 states, and its network is rapidly expanding.