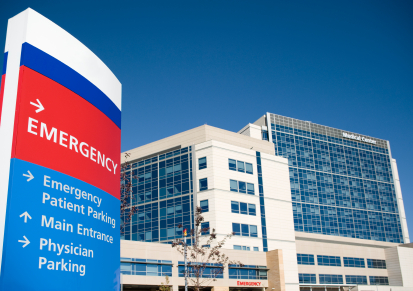 Hospital Safety Scores A Major Victory
And now, some good news: You'll be much safer the next time that you're admitted to a hospital.
According to a new study by the Department of Health and Human Services, the rate of hospital-acquired conditions, or HACs, has dropped by 17% over a 4-year period. The rate of HACs dropped from 145 per 1,000 discharges in 2010 to 121 per 1,000 discharges in 2014.
Over a 4-year period starting in 2011, "a cumulative total of 2.1 million fewer HACs were experienced by hospital patients … relative to the number of HACs that would have occurred if rates had remained steady at the 2010 level", the report noted. "Approximately 87,000 fewer patients died in the hospital as a result of the reduction in HACs, and approximately $19.8 billion in health care costs were saved from 2010 to 2014." However, it is still recommended that you get in contact with Medical Malpractice attorney because accidents can always happen!
"These results represent real people who did not die or suffer infections or harm in the hospital," said Patrick Conway, M.D., chief medical officer at the Centers for Medicare and Medicaid Services (CMS). "The data continue to show … that we are on our way to achieving the results in improving the quality of care in the hospital setting while investing our health dollars more wisely."
Study Involved 3,000 Hospitals
This was a comprehensive study which makes its findings that more definitive. The report's numbers come from a tally of 28 different HAC measures reported by more than 3,000 hospitals. Some of the biggest reductions were in three of most four frequent types of HACs:
adverse drug events (accounting for 40% of the total reductions in HACs)
pressure ulcers (28%)
catheter-associated urinary tract infections (CAUTIs, 16%)
See the diagrams below for a visual presentation of the results.
"Overall, hospital-acquired infections showed reductions — most notably, in central line-associated bloodstream infections (CLABSIs), which are relatively rare but quite deadly," he said. "In 2010, [the rate] was 0.55 per 1,000 hospitalizations, but by 2014, that was reduced to 0.15 per 1,000. We're clearly not yet at zero, but getting close."
Several factors account for the decreases, Kronick said, "for example, the widespread implementation and improved use of electronic health records at hospitals, the Partnership for Patients effort was launched … and Medicare payment reforms were implemented."
Falls Continue To Be Problem
The news was not all good, however. The number of falls remains a problem area — it remained at 260,000 in 2014, the same as in 2010. "Falls are a double-edged sword," Kronick said. "What's important for many patients is getting them up and about and having them moving more, which increases exposure to falls … A reasonable hypothesis is that more patients are moving more and that's a good thing, but it increases exposure to falls."
But overall, the officials were pleased with the results. "As a practicing physician in the hospital setting, this work in improving patient safety is one of, if not the most important, thing we could do for patients," said Conway. "Patients want to avoid infections and adverse harm events, and we need to have health system that's as safe as possible for all patients."
HAC Rates, 2010 to Interim 2014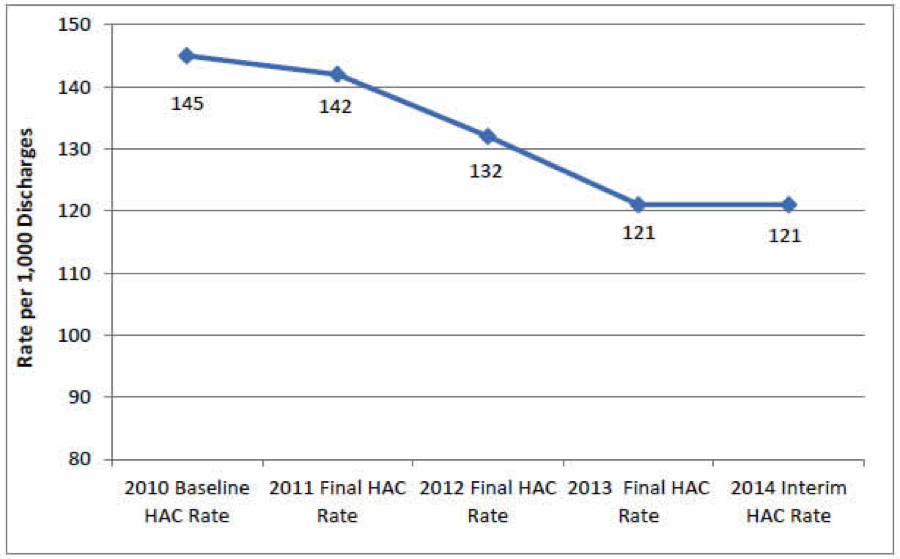 Estimated Deaths Averted by Hospital Acquired Condition (HAC), 2011 – I2014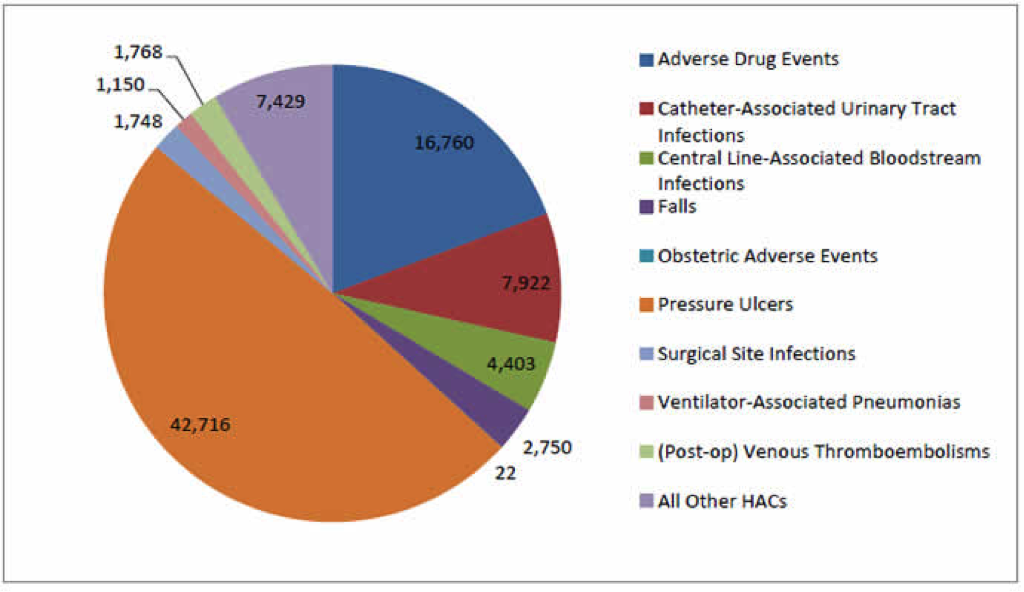 About SignatureMD
SignatureMD is one of the nation's largest firms providing initial conversion and ongoing support services to concierge medicine physicians. SignatureMD currently partners with over 200 affiliated primary care physicians and specialists across 35 states, and its network is rapidly expanding.