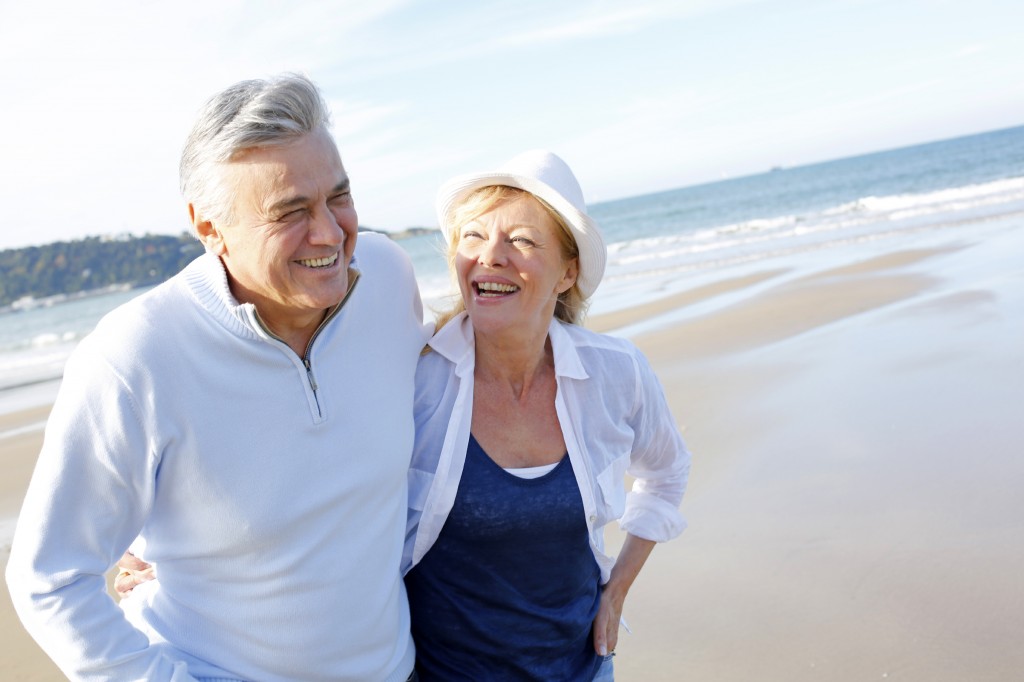 Living Well in Retirement: A Medical Perspective
Entering into retirement is a big step. Your life's routine suddenly changes and you get to settle into a brand new one. You've hit a new milestone that comes with its own set of emotions and difficulties—staying active, keeping alert, even feeling unimportant. If this is something that you are worried about, then you might find that it's a big help to consider retiring in retirement community such as Talk of the Villages (You can find out more about Talk of The Villages Florida – Rentals, Entertainment & More here). However, if you would prefer to stay where you are, then that is perfectly fine.
But, it is not just the potential to feel unimportant as it is making such a big change in your day-to-day life that causes strife. Before, you went to work every day, and now, you're not. So what can you do to prevent feeling bored and unproductive? How do you really "live" well once you're retired? You might have already found the perfect lakeside nursing homes for senior living, but how will you really feel when you're living there?
To help address these tough questions, Dr. Jim Williams, M.D.—a personal care physician with SignatureMD, specializing in geriatrics—discusses what he has found to be beneficial when you've reached this point in your life.
Q: What are some important factors to consider when retiring?
A: Be sure to consider what parts of work are important for your health. For example, if your job keeps you active all day you will want to find a new source of exercise in retirement.
Q: What can one do to keep a positive attitude during retirement?
A: Think about what you love most about work and look for community based volunteer opportunities.
Q: How can you live a well-rounded and healthy lifestyle once you've retired?
A: Start a new hobby. One gentleman I recently spoke with had just taken a class on furniture making.
He loved it and made many new friends, not to mention a great table.
Q: What can retirees do to stay active?
A: So many organizations in your community need your help. Your local hospital is sure to have volunteer activities that will expand your health knowledge and introduce you to great health resources and people at the hospital. (Consider looking into volunteer opportunities through organizations like Volunteers of America and Create The Good.)
Q: What age do you find most people are retiring at these days? And can retirement be just a fulfilling as working?
A: Today, we see people retiring at all ages. One patient of mine finally gave up work at the age of 89 for health reasons and really misses it. Other quit a long standing job and start their own venture. Retirement means so many different things to people and can be an exciting new life chapter.
Q: What do retirees find to be challenging about retirement? What do they find enjoyable? And what affects can retirement have on an individual?
A: It can be hard to replace the important role you enjoyed at work. Start new activities before you fully retire so there is less of a void. It is easy to underestimate how much time you will have to fill. Too much idle time can lead to loneliness, poor diet choices and boredom.
So—Live It Up!
Whether you retire because you want to or because you have to, it's possible to make your retirement years happy and healthy—you just need to approach things a bit differently. Here are a few tips:
Keep on working. Yes although you're retired from your nine to five, having a regular schedule and interacting with different people on a daily basis can also help maintain the emotional and mental health of retirees.
Share your knowledge. Enlighten and educate the adults and youth around you. Just because you've left your day job, doesn't mean that what you learned over the years can't be helpful to those around you. This also keeps your mind stimulated.
Plan for the future. If you'd like peace of mind in your retirement, it's essential that you've sorted out a life insurance policy that covers your family's needs. Medical bills, credit cards, funeral costs, legal fees, unknown debt, and probate are just a few expenses that your family may have to settle. There are many different types of final expense life insurance policies so make sure to do your research to find the best coverage options.
Take on a new hobby. Many of us have skills or hobbies that we wish we'd picked up but never got around to actually doing. Now's your chance. Many of these skills can be learned in classes at community schools and colleges. Depending on the type of class you take and how often they're offered, these classes are usually inexpensive. Some schools even offer courses specifically for senior citizens.
Volunteer. Not only does it keep you moving and engaged, volunteering also instills a sense of purpose and fulfillment. Plus, some volunteer options may seem like a natural fit if you consider your interests. Check out volunteer opportunities at local schools, such as assisting with an after-school program, or even animal shelters—they can always use someone to walk dogs.
Travel. Retirees are seen as people with endless amounts of free time and few attachments to keep them from spending months away from home. Being a senior citizen has its perks. There are typically discounts available for hotels, airfare and rental cars—all because you're a senior citizen.
Ernest Hemingway said that "Retirement is the ugliest word in the language," but if you learn how to live well in retirement, it can easily be one of the best.
Sources:
About SignatureMD
SignatureMD is one of the nation's largest firms providing initial conversion and ongoing support services to concierge medicine physicians. SignatureMD currently partners with over 200 affiliated primary care physicians and specialists across 35 states, and its network is rapidly expanding.