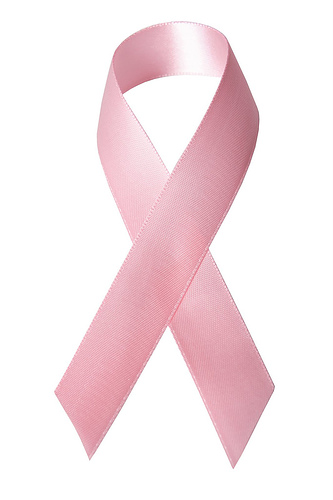 Remembering Pink Ribbon Champion Evelyn Lauder. Information on Breast Cancer Prevention
The woman who created the pink ribbon campaign for breast cancer awareness has died. Evelyn Hausner Lauder died Saturday at her Manhattan home from complications of nongenetic ovarian cancer. She was 75.
A young immigrant to the USA, Evelyn Hausner was born in 1936 in Vienna, Austria. Evelyn fled Nazi-occupied Europe with her parents. She attended public schools in New York City and Hunter College. It was while she was a college freshman; she met her husband, Leonard Lauder, the eldest son of Estee Lauder, who was busy creating what was then a small cosmetics company.
Evelyn Lauder worked hard within the family business, and in 1992, she and Alexandra Penney, the former editor-in-chief of Self magazine, created the pink ribbon campaign for breast cancer awareness. This pink ribbon has now become a widely understood symbol for breast cancer, recognized by so many. Not only is the ribbon associated with the illness, the color pink has also become a large part of the organization. Pink wristbands (from SleekWristbands.com for example) can often be seen on the wrists of those supporting the charity. Thanks to Evelyn, the awareness for breast cancer research has increased significantly due to the pink ribbon, and her hard work.
That little act of cancer awareness grew into a congressional designation of October as Breast Cancer Awareness Month and fundraising, over $330 million in donations — $50 million from Estee Lauder and its partners — to the Breast Cancer Research Foundation, which Lauder also started.
That money helped establish the Evelyn H. Lauder Breast Center at Memorial Sloan-Kettering Cancer Center in New York City, which opened in 2009.
Lauder had been diagnosed with her cancer in 2007, but kept working through her cancer treatment. She also was a believer in diet affecting health and penned the cookbook, "In Great Taste: Fresh, Simple Recipes for Eating and Living Well."
With October and breast cancer month behind us, it is important to understand some of the potential triggers and causes that create cancer cells in the body for both men and women.
There is great debate and consensus among researchers that stress somehow affects cancer. There is no concrete proven direct relationship between psychological stress and development of cancer; however, current cancer research suggests that psychological factors may affect cancer progression such as the increase in tumor size or spread of the cancer in patients.
What your SignatureMD doctors already know is the mind and body connection is not one to ignore. They know there is a complex relationship between stress and all health problems, including cancer.
Cancer is in simplest terms a problem of uncontrolled cell growth. Your genes given to you by your parents through proteins regulate and control cell growth in good health times and when cancer occurs. Cancer very often starts with an activation of genes that get "turned on" by a variety of single or multiple factors. These special genes that turn on the unregulated growth cells leading to cancer are called oncogenes. This is a basic and simplified explanation to understand how it begins.
Research now suggests that the body's neuroendocrine response (your hormones that are released into the blood in response to stimulation of the nervous system) can alter important processes in cells that help protect against the formation of cancer, such as DNA repair and the regulation of cell growth.
Triggers of cancerous growth of cells include diet of known carcinogens, viruses, radiation, carcinogens and household, workplace and environmental toxins.
Stress is now viewed by any doctors as a catalyst that combines with these factors to boost the risk of cancer. Chronic stress weakens the immune system or alters cell processes that could protect against cancer. Combined with behaviors such as smoking and using alcohol, and biological factors, such as growing older, becoming overweight and having a family history of cancer are all risk factors that your SignatureMD physician will review in your executive wellness exam for a thorough game plan to help you stay healthy and disease-free.
State of mind is as important as diet, and SignatureMD doctors will want to know factors such as if you are experiencing feelings of helplessness, hopelessness or are beset with overwhelming pessimism.
There is a new study that reveals these psychological stresses may play a significant role in the development of aggressive breast cancer, so where your head is at matters.
So, what can you do to transform Breast Cancer Awareness Month into Breast Cancer Action Year Round?
Understand that detection via regular baseline mammograms is the first defense. Be proactive in your diet and learn what the process is if a diagnosis is delivered. Most every cancer center has a support group for breast cancer survivors. You can volunteer and discover how you can support a breast cancer survivor support group in your area. If you know a survivor who is struggling with stress, anxiety, depression or hopelessness, please connect them with a support group. Maybe offer to provide a ride or take care of kids to free them to attend.
Evelyn H. Lauder cared enough to reach out to women she never knew to make it a priority, and her proactive efforts saved many lives. Educate yourself, invest in the best medical care you can with your SignatureMD physician and never be afraid to ask questions and ask for advice.
…
Sources:
I. National Cancer Institute – http://rtips.cancer.gov/rtips/programDetails.do?programId=243861
II. Garssen B. Psychological factors and cancer development: Evidence after 30 years of research. Clinical Psychology Review 2004; 24(3):315-338.
III. Dalton SO, Boesen EH, Ross L, Schapiro IR, Johansen C. Mind and cancer: Do psychological factors cause cancer? European Journal of Cancer 2002; 38(10):1313-1323.
About SignatureMD
SignatureMD is one of the nation's largest firms providing initial conversion and ongoing support services to concierge medicine physicians. SignatureMD currently partners with over 200 affiliated primary care physicians and specialists across 35 states, and its network is rapidly expanding.