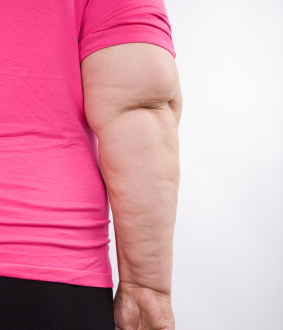 The Changing Face of the Global Obesity Epidemic
An alarming new study, published by the Overseas Development Institute, sheds light on the emerging obesity epidemic occurring in developing, middle-income countries. The 'Future Diets' paper says that obesity is on the rise globally, "One in three adults in the world (1.46 billion) were overweight or obese in 2008, up by 23% since 1980."
Global Dietary Changes Causing Obesity and Threatening Health
A 2006 study published in the American Journal of Clinical Nutrition, looked into how diets are changing globally. They found that people's diets are now sweeter and more energy-dense than at any time in the past. Home-cooked, nutritious meals are being replaced by processed junk food.
In the developing world, food is increasingly being derived from animal sources; people are moving away from traditional plant-based diets. In China specifically, eggs, milk, poultry, pork, and beef consumption has steadily increased, and this trend is being copied within other middle-income nations. This shift is especially worrying because of the environmental implications of raising animals for food.
Economic growth is pushing nations towards obesity through a diet high in oil, fat, sugar, and salt. The ODI study suggests that, "the evidence is well-established: obesity, together with excessive consumption of fat and salt, is linked to the rising global incidence of non-communicable diseases including some cancers, diabetes, heart disease and strokes." Today, the number of overweight or obese adults in the developing world has more than tripled from 250 million in 1980 to 904 million in 2008. If you are worried about the amount you eat, or even are just struggling to lose weight, then it might be worthwhile checking out things like these programs for losing weight.
Global Growth of Fast Food Consumption
For years now, popular American fast food chains have been slowly expanding overseas. There are now 66,000 units of U.S. based fast food restaurants abroad, and that's just among the 10 largest restaurant chains. McDonalds has the greatest international presence, but Subway is fast approaching, they added 1000 new international restaurants in 2012 alone. This trend is extremely worrying.
With new fast food restaurants springing up across the globe, more and more people are gaining a taste for fat-filled burgers and fries. Traditional healthy foods are becoming less appealing in countries that never previously experienced obesity problems. North Africa and the Middle East now have obesity levels of 58%, equal to Europe's obesity rate. Just this week we shared Pizza Hut Middle East's hot dog crust pizza. A product so unhealthy it's not even sold in the United States.
Developed Countries with the Lowest Obesity Rates
The ODI study looked to South Korea as a positive example of a country bucking the global obesity trend. While obesity rates are increasing, the percentage of population classed as overweight is significantly lower than many other countries in the developed world. Obesity is thought to be lower than in other developed countries because of South Korea's efforts to promote and preserve traditional healthy diets, with an emphasis on low-fat, vegetable-based meals.
France, another country traditionally associated with healthy balanced diets, has also been working to promote nutritious food although adult obesity levels are increasing, albeit at a slower rate than many other developed countries. An 'Organization for Economic Co-operation and Development' study, researched childhood obesity levels in France and found that obesity rates are low and haven't grown over the past 20 years. This may be in part due to France's school meals program. Healthy meals are served daily, with mandatory fruit and vegetables provided as part of each meal.
It's clear that obesity is becoming a global issue, no longer confined to the United States. In order to reduce the rate of obesity-related diseases, we need to change the way we think about and consume food. We also need to think about the amount of exercise we should be doing. Why not take up a new sport? Perhaps football, basketball or taking tennis lessons? The choice is yours. to start leading a healthier lifestyle. Healthy food can be delicious, cheap, and easy to prepare. Education is key in the fight against obesity; teaching people how to prepare simple and nutritious food can help us win the battle and save millions of people from unnecessary health problems.
Sources:
http://www.odi.org.uk/future-diets – Future Diets Publication. Overseas Development Institute.
http://www.odi.org.uk/sites/odi.org.uk/files/odi-assets/publications-opinion-files/8773.pdf – Future diets – Implications for agriculture and food prices. Overseas Development Institute.
http://ajcn.nutrition.org/content/84/2/289.long – Global nutrition dynamics: the world is shifting rapidly toward a diet linked with noncommunicable diseases. The American Journal of Clinical Nutrition.
http://www.forbes.com/sites/caroltice/2013/03/11/the-american-fast-food-the-world-loves-top-global-brands/ – The American Fast Food The World Loves. Forbes.
http://www.oecd.org/els/health-systems/obesityandtheeconomicsofpreventionfitnotfat-francekeyfacts.htm – Organization for Economic Co-operation and Development.
http://www.oecd.org/els/health-systems/obesityandtheeconomicsofpreventionfitnotfat-koreakeyfacts.htm – Organization for Economic Co-operation and Development.
About SignatureMD
SignatureMD is one of the nation's largest firms providing initial conversion and ongoing support services to concierge medicine physicians. SignatureMD currently partners with over 200 affiliated primary care physicians and specialists across 35 states, and its network is rapidly expanding.