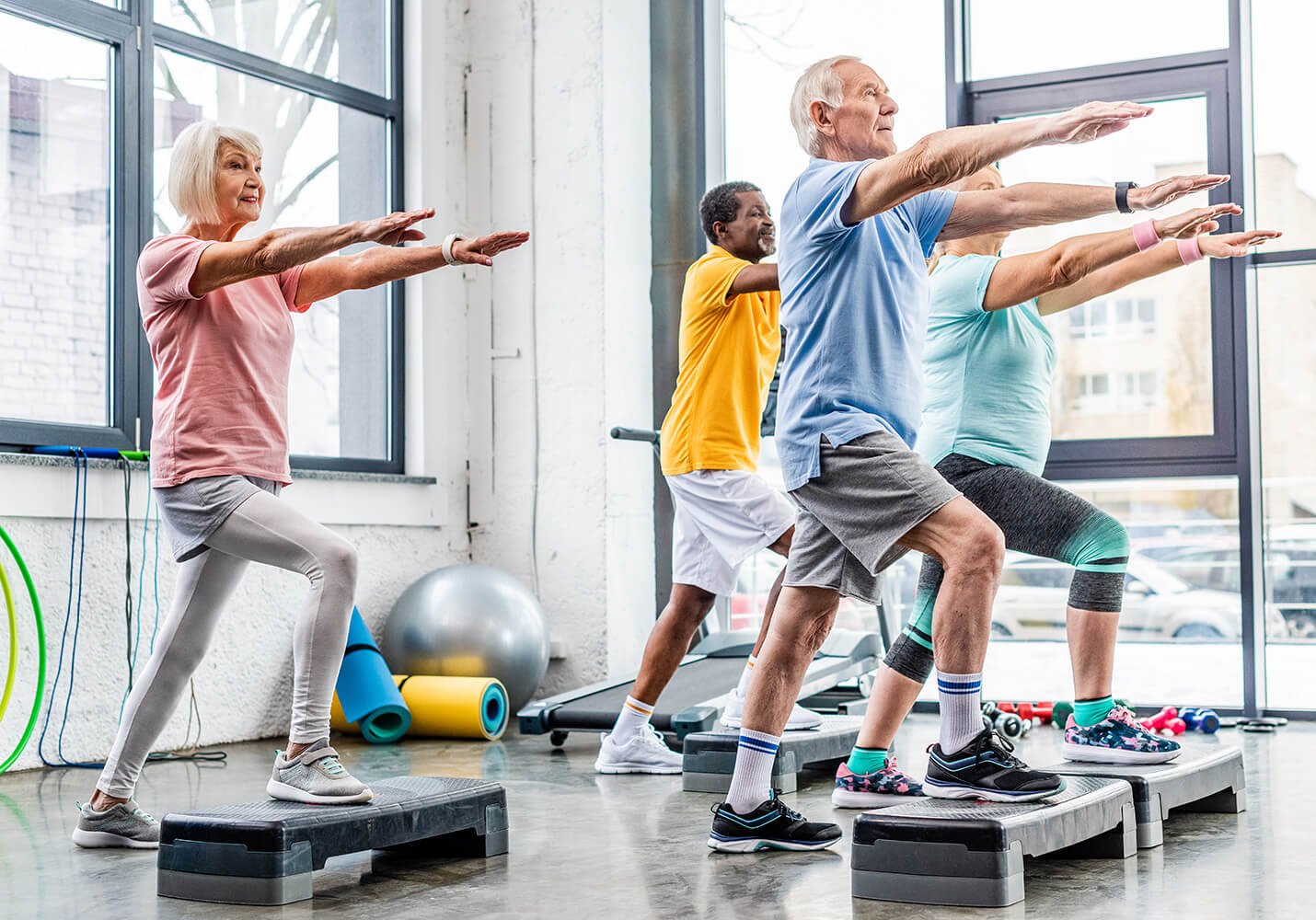 How do I successfully stick to my New Year's resolution?
The new year is full of hope and promise. This is especially true for the millions of people making New Year's resolutions. Statistics show that as many as 50% of adults in the United States use the start of the new year to start making positive lifestyle changes, from losing weight to exercising more, eating right or reducing stress. Most people begin the year full of motivation, but that newfound enthusiasm is often quickly replaced by the same old excuses. It's no wonder that fewer than 10% of us are still sticking to New Year's resolutions by the first signs of spring. But you don't need to be one of the many making and quickly breaking their resolutions. Make this the year that you're able to keep those resolutions and start achieving results. When you're working on keeping your New Year's resolution, tips can take you a long way. The following tips on how to stick to New Year's resolutions can help you make good on your goals and finally break those bad habits.
Get real when making resolutions
In reality, sticking to New Year's resolutions can be a struggle because your goals just may not be realistic. For example, you wouldn't completely cut sugar out of your diet if you know you can't live without doughnuts. By setting your expectations too high, you're setting yourself up for failure. While your goals can certainly be ambitious, they shouldn't be impractical or impossible to achieve. The best advice on how to stick to your New Year's resolution is to make your goals attainable. You want to choose a goal that challenges you, but one that won't be too much of a challenge to make a reality.
Break big goals into small steps
Small changes can make a big difference when it comes to keeping your New Year's resolution. Tips for success include breaking down your goals into small, attainable steps and beginning with easy, achievable tasks. These will allow you to start making real progress and seeing real results. For example, if you want to run a marathon, start by taking short jogs around the neighborhood twice a week. Then, work up to an hour-long run on the weekends. Starting with small changes will help you build up your confidence and your commitment to keeping your resolutions long-term.
Plan to succeed
If you fail to develop a basic plan, you're basically planning to fail. One of the top tips for New Year's resolutions is having a plan of action. By writing down the steps you need to take to achieve your goal, you're able to identify any obstacles that may get in your way and find solutions to navigating around them. This will allow you to plan ahead to have the time and resources available to achieve your New Year's resolutions. Statistics show that successful resolutions always include a clear and specific plan of action. Begin by creating a calendar with a task to complete each day or each week that will take you closer to your ambition. By applying this approach to how to stick to your New Year's resolution, you can plan on achieving your goal.
Count on others to keep you accountable
The secret to keeping your goals is not keeping them a secret. Sharing your good intentions with friends and family holds you accountable and makes it harder to back out of your New Year's resolution. Tips include having your friends ask about your progress on a regular basis or arranging for others to join in so you're achieving the same goals together. Another benefit of sharing your resolutions is the support that you'll receive from having friendly faces help you along the way.
Forgive and forget
Nobody's perfect. Being too hard on yourself makes it easy to completely give up on your goals. Little lapses are no big deal, so no need to make them into one. It's completely normal to stumble along the way. Whenever you suffer a setback focus on keeping your New Year's resolutions. Tips for staying sane while staying committed include forgiving yourself for minor mistakes and seeing each day as a fresh start.
Reward yourself for results
While you want to set your sights on your ultimate goal, it helps to acknowledge every success along the way. Celebrate even the smallest amount of progress by treating yourself to rewards that won't conflict with your commitment. If you're trying to improve your diet and you've had vegetables each night for a week, treat yourself to a massage, a new book, or a small gift that you've been wanting. Rewarding every success can help you achieve results worth celebrating.
These helpful tips for New Year's resolutions will get you off to a good start, but you may need a helping hand to finally reach the finish line. For personalized advice on how to stick to New Year's resolutions, talk to your SignatureMD-affiliated doctor to learn more about making your resolutions a reality.
Sources:
About SignatureMD
SignatureMD is one of the nation's largest firms providing initial conversion and ongoing support services to concierge medicine physicians. SignatureMD currently partners with over 200 affiliated primary care physicians and specialists across 35 states, and its network is rapidly expanding.