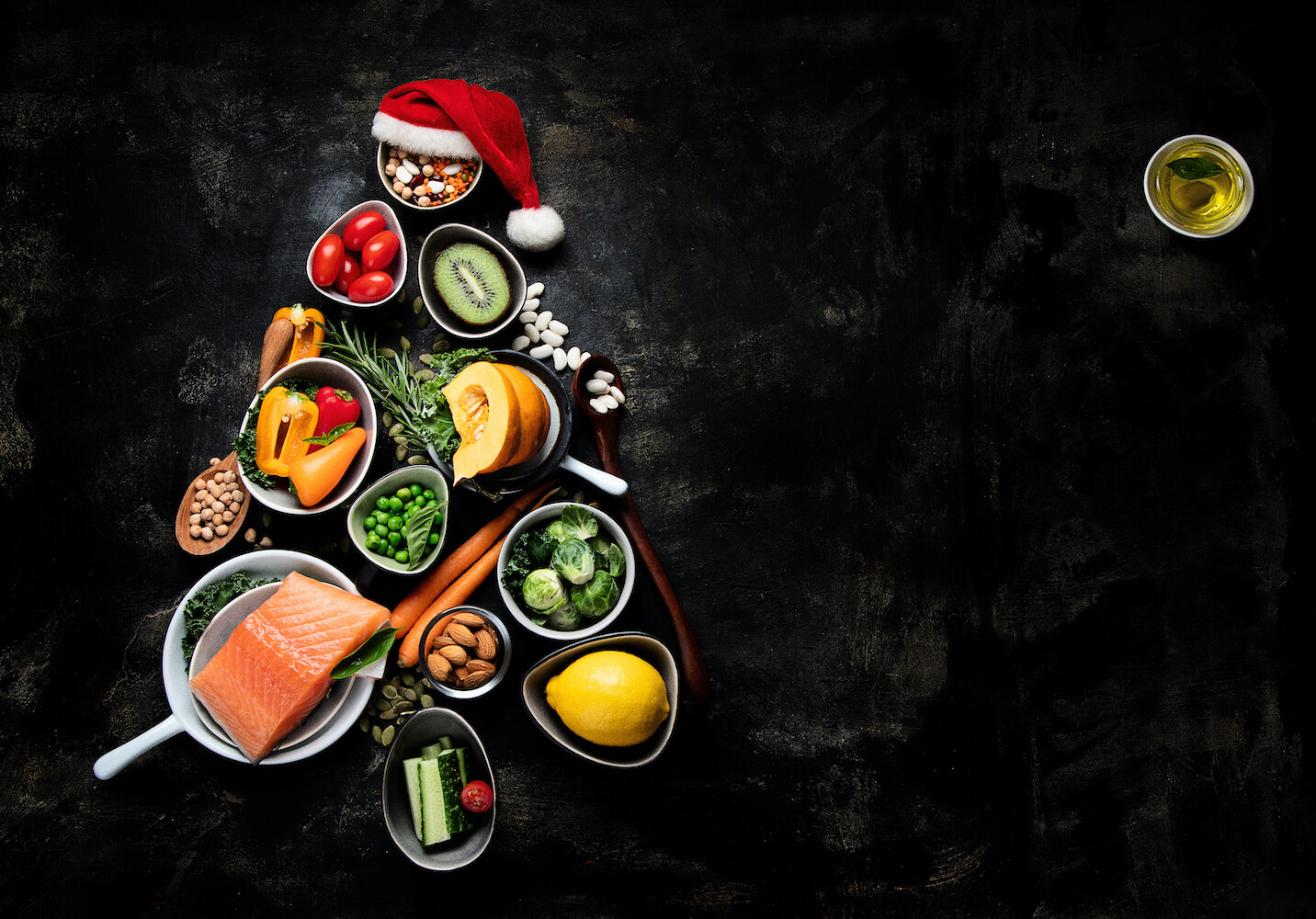 How to avoid holiday weight gain this season
First, and most importantly, as this year's holiday season is dominated by the COVID-19 pandemic, if you're part of a holiday gathering, ensure that it's a small trusted group, and that each person consistently follows CDC recommendations: wash your hands frequently, avoid touching your face, wear a mask, social distance, and avoid large gatherings. If you're sick, stay home, and if symptoms suggest COVID-19, quarantine and get tested. Staying safe helps ensure that you and yours can enjoy many holiday seasons to come.
Regardless of how you celebrate the holidays, unnecessary holiday weight gain is not on your wish list. Unfortunately, patterns suggest most of us will gain a pound or two during this holiday season. It's no wonder then, year after year, the top new year's resolutions focus on weight loss and fitness. But avoiding weight gain during the holidays is easier than you think.
Here are some holiday diet tips and holiday exercise tips to help you along the way:
Start new holiday traditions
Surviving the holidays is good, but thriving is better for everyone. To thrive, start some new holiday traditions—the kinds that revolve around something besides food. Instead of gathering around a buffet table, try a game table. Play some billiards, ping-pong, cards, or darts. Weather permitting, take your group outside for bocce ball, horseshoes, cornhole, Frisbee®, golf, or a game of catch. Go for long walks. Organize the garage. Rake the leaves. Clean the gutters. Build a snowman. Avoiding weight gain during the holidays starts with creating holiday traditions that don't involve a knife and fork.
Start your new year's resolution earlier
Since 2020 has proven to be a book that everyone wants closed, turn those final pages now. Close the book on 2020 today. Start those resolutions now instead of waiting until January. If weight loss is your goal, set a realistic achievable goal, such as a couple of pounds a month. Holiday exercise tips call for small wins. For example, get in the habit of biking to the grocery store. Buy only healthy essentials, to fit safely in your bike basket, and you'll find less tempting junk food at home.
Don't go it alone
Whatever regimen you choose, don't go it alone; involve a real friend. Someone who wants the best for you. Someone who can provide tough love when it's called for. Someone who will knock on your door every day before your healthy breakfast, or call you every evening so you can exercise together—even if only connected virtually. Shared commitment is the point; hold each other responsible.
Whatever you and your exercise partner commit to, try to mix it up. Don't walk the same 2.8-mile loop every day. Bike one day, jog the next. Try calisthenics one day, tennis the next, and a new sport the day after that. Mix up where you go, how long you go, and how hard you push. Work new muscle groups; you don't want strong calves and weak biceps. Set goals together and push each other a little bit every chance you get. Healthy habits are great. But varied habits keep you interested and engaged.
Be smart about what, how, and when you eat
Half an hour before it's time to eat, drink a big glass of water. Then, when it's actually mealtime, you'll be less likely to fill up on unneeded calories.
One of this year's most important holiday diet tips is if you insist on attending or hosting a holiday dinner, keep it safe, small, and trusted. Consider skipping the baked, frosted, glazed, caramelized, sugared, salty, and fattening foods or, at the very least, opt for a smaller portion. As it's the holiday season, remember it's better to give than to receive, so think about giving one another the gift of health with a fresh platter of raw vegetables, fruits, and nuts.
Use only small plates since you can't eat what you can't carry. Take the time to really savor each and every bite. Dine with your committed, health-minded exercise partner. Hold one another accountable for your holiday dining choices.
For personalized advice on how to avoid holiday weight gain and set achievable health goals, talk to your SignatureMD-affiliated doctor to learn more about diet and exercise plans available to you.
Sources:
About SignatureMD
SignatureMD is one of the nation's largest firms providing initial conversion and ongoing support services to concierge medicine physicians. SignatureMD currently partners with over 200 affiliated primary care physicians and specialists across 35 states, and its network is rapidly expanding.