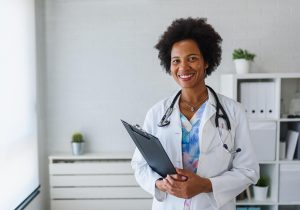 March 30th is National Doctors' Day
Medical professionals rarely get the recognition they deserve. These hard-working men and women devote their lives to making your life healthier, yet they're often taken for granted. It can be easy to overlook how important they truly are until you have an illness or injury. Fortunately, the cure for this common occurrence is National Doctors' Day. If you've never heard of this holiday and have no idea when is National Doctors' Day, this official day gives tireless physicians, surgeons, nurses, and other healthcare professionals a healthy dose of recognition and encourages others to appreciate the care and compassion they give. So, check up on when is National Doctors' Day, learn about the history of Doctors' Day, discover what's the 2022 Doctors' Day theme, and key into how to celebrate Doctors' Day with heartfelt ways to say, "Happy Doctors' Day!"
When is National Doctors' Day?
Since healthcare professionals dedicate their days to helping you stay well, it's only fitting that one day is dedicated to them. This well-deserved holiday is now celebrated every year on March 30th. Save the date to recognize the physicians, specialists, surgeons, nurses, and all of the healthcare professionals who save lives every day.
Examine the history of Doctors' Day
The history of Doctors' Day in the United States can be traced all the way back to 1933 in a small town called Winder, Georgia. Eudora Brown Almond, who was the wife of Dr. Charles B. Almond, felt that physicians deserved a special day to be honored for their lifesaving work and contributions made to their communities. Eudora Brown Almond was determined to bring her idea to life and convinced the local Barrow County Alliance to make this day a reality every year on March 30th. The date had special meaning because it marked the anniversary of the first time that general anesthesia was used to perform surgery back in 1842 by Dr. Crawford W. Long. To celebrate the very first Doctors' Day, Eudora Brown Almond sent greeting cards to all of the local doctors and put flowers on the graves of physicians who had passed away, including Dr. Long. The flowers she placed were red carnations, which became the symbolic flower for Doctors' Day.
Checking up on Doctors' Day today
After that first observation in 1933, Doctors' Day was unofficially celebrated for more than 20 years before it became a legal holiday. In 1958, the U.S. House of Representatives passed a resolution to officially recognize Doctors' Day. But it wasn't until 1990 that the day became a national event. At that time, legislation was presented in both the House and the Senate to make Doctors' Day into a national holiday. After enormous approval by both sides of Congress, President George H. W. Bush signed a resolution designating March 30th as National Doctors' Day. Over the years, Eudora Almond's original gestures of sending greeting cards and thanking medical professionals with red carnations have become traditions. So, if you want to know, what's the 2022 Doctors' Day theme, red carnations are always a good place to start.
How to treat medical professionals to your appreciation
There are many different ways to say, "Happy Doctors' Day." The most important thing is making sure to show these professionals how much you appreciate them for their unwavering care, genuine compassion, long hours, and rapid response to your needs. After all, these healthcare professionals are more than your caregivers, they're your confidants, your support system, your trusted guides, and your biggest cheerleaders. They stay with you through good times and bad, giving you help while giving you hope.
The following ideas for how to celebrate Doctors' Day on March 30th range from the traditional to the inspired, but they're all worthwhile ways to give medical professionals the attention they deserve.
Simply thank all of your healthcare professionals, either in person by scheduling an appointment or by mail by sending greeting cards with personalized notes of appreciation.
Send red carnations to the medical professionals in your life, from your SignatureMD-affiliated doctor to those in your family and among your friends.
Leave red carnations at the graves of medical professionals who have passed away.
Host a Doctors' Day breakfast, luncheon, or dinner and invite all of the healthcare professionals you know.
Take some sweet treats or savory snacks to your local medical office for everyone to share your kind sentiments.
Share stories on social media with the hashtag #NationalDoctorsDay, such as a memorable personal experience or an image of a red carnation with a message about the meaning of the day.
Each year on National Doctors' Day, schedule time to express your gratitude to the medical professionals in your life. The day is a chance to treat those caring individuals for treating you so well.
Sources:
About SignatureMD
SignatureMD is one of the nation's largest firms providing initial conversion and ongoing support services to concierge medicine physicians. SignatureMD currently partners with over 200 affiliated primary care physicians and specialists across 35 states, and its network is rapidly expanding.