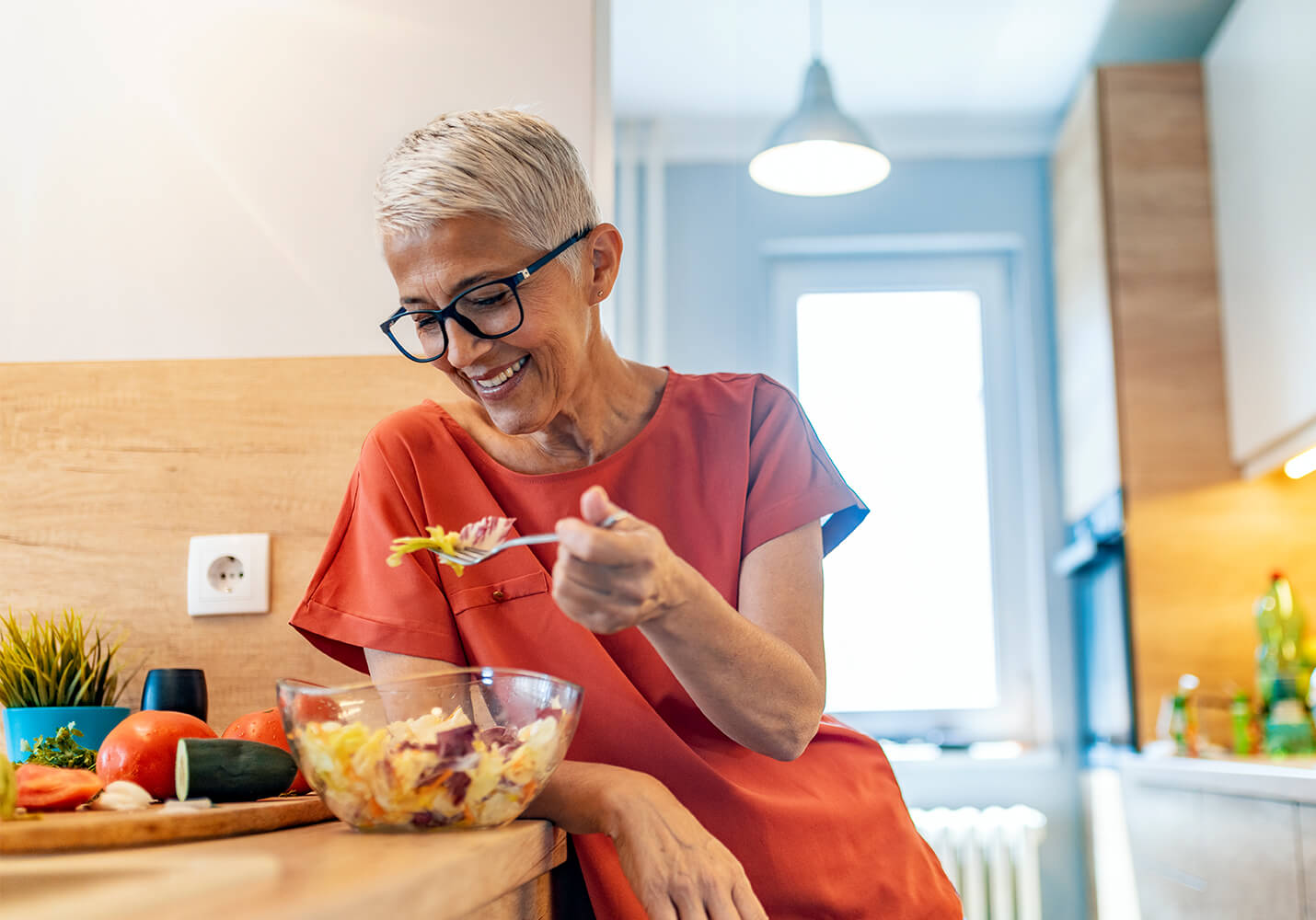 March is National Nutrition Month: What you need to know
Eating well is the secret to feeling well, living well, and staying well. Unfortunately, far too many people don't get the basic nutrition they need. Without a balanced diet full of nutrient-rich foods, your body is essentially starved of the important vitamins and minerals that affect how you feel and function. In an effort to share the priority and power of healthy eating combined with physical activity, March has been named National Nutrition Month by the Academy of Nutrition and Dietetics.
During National Nutrition Month, facts about making informed food choices, developing healthy eating habits, and engaging in regular exercise are presented, from simple nutrition tips to advice on preparing healthy meals and the benefits of finding exercise activities you enjoy. So, use the following tips to develop a healthy eating and exercise plan that will improve your diet, your health, and your life.
Strike a balance
If you are what you eat, then you'll want to be sure to eat healthy and smart. To keep your body, your mind, and your mood at their best, it's essential that you eat a variety of nutritious foods each day. Eating the proper balance of foods from every food group will keep you full and focused all day, no matter how busy or stressful your life gets. One of the best nutrition tips for achieving this delicate balance is to fill your meals and snacks with a rainbow of fruits and vegetables, hearty whole grains, lean meats, poultry, seafood, beans, eggs, and dairy products, all of which will give you an alphabet of the vitamins and minerals that are essential to good health.
Plan to succeed
When you're trying to eat healthy, starting without a plan typically doesn't end very well. While you may have good intentions, it's much better if you have a plan. Taking a few minutes to plan out your meals and snacks can help you save time, money, and your health. Start by choosing healthy recipes to create a daily menu of meals that are nutritious and delicious. After planning a week of energizing breakfasts, filling lunches, hearty dinners, and balanced snacks, create a grocery list and go shopping for the ingredients you need to have on hand. After all, you're more likely to have healthy food on your plate if you have it in your pantry. Be sure to look at the nutrition facts on ingredient labels to ensure that you're making healthy food choices.
Think about what you drink
Rather than reach for sweetened sodas or sugary juices, try quenching your thirst with water. Keeping your body properly hydrated is vital to your health. Along with keeping your muscles working and your heart pumping, water lubricates your joints, protects your brain, and regulates your body temperature. If you don't get enough, your body will get dehydrated, which can cause headaches, fatigue, and dizziness. In order to stay properly hydrated, drink plenty of water every day.
Get moving
Throughout National Nutrition Month, facts are shared about improving your food choices, but just as important as what you eat, is what you do to stay active. Nutrition experts encourage making physical activity a part of your daily routine. While exercise is good for your body, it's also great for your mind because it releases feel-good endorphins and serotonin, which naturally boost your mood and your energy. But you don't need to run a marathon or spend hours in the gym. Find activities you enjoy, whether it's playing a game of tennis, taking a breezy bike ride, or just strolling around the block. While you should aim to get 30 minutes of moderate activity five times a week, simply doing small amounts of activity throughout the day can make a big difference in your health.
Go to the pros
If healthy eating and regular activity are new to you, you're not alone. Many people need a helping hand to get started on a healthier path. Fortunately, you can find the support, guidance, and encouragement you need by seeking advice from someone with the right training and experience. Whether you need a hand with understanding the nutrition facts on labels, recommendations on the proper portion sizes, advice on healthy exercise options, or simply need a source of support and encouragement, a consultation with your trusted SignatureMD-affiliated doctor can give you a healthy advantage.
Sources:
About SignatureMD
SignatureMD is one of the nation's largest firms providing initial conversion and ongoing support services to concierge medicine physicians. SignatureMD currently partners with over 200 affiliated primary care physicians and specialists across 35 states, and its network is rapidly expanding.