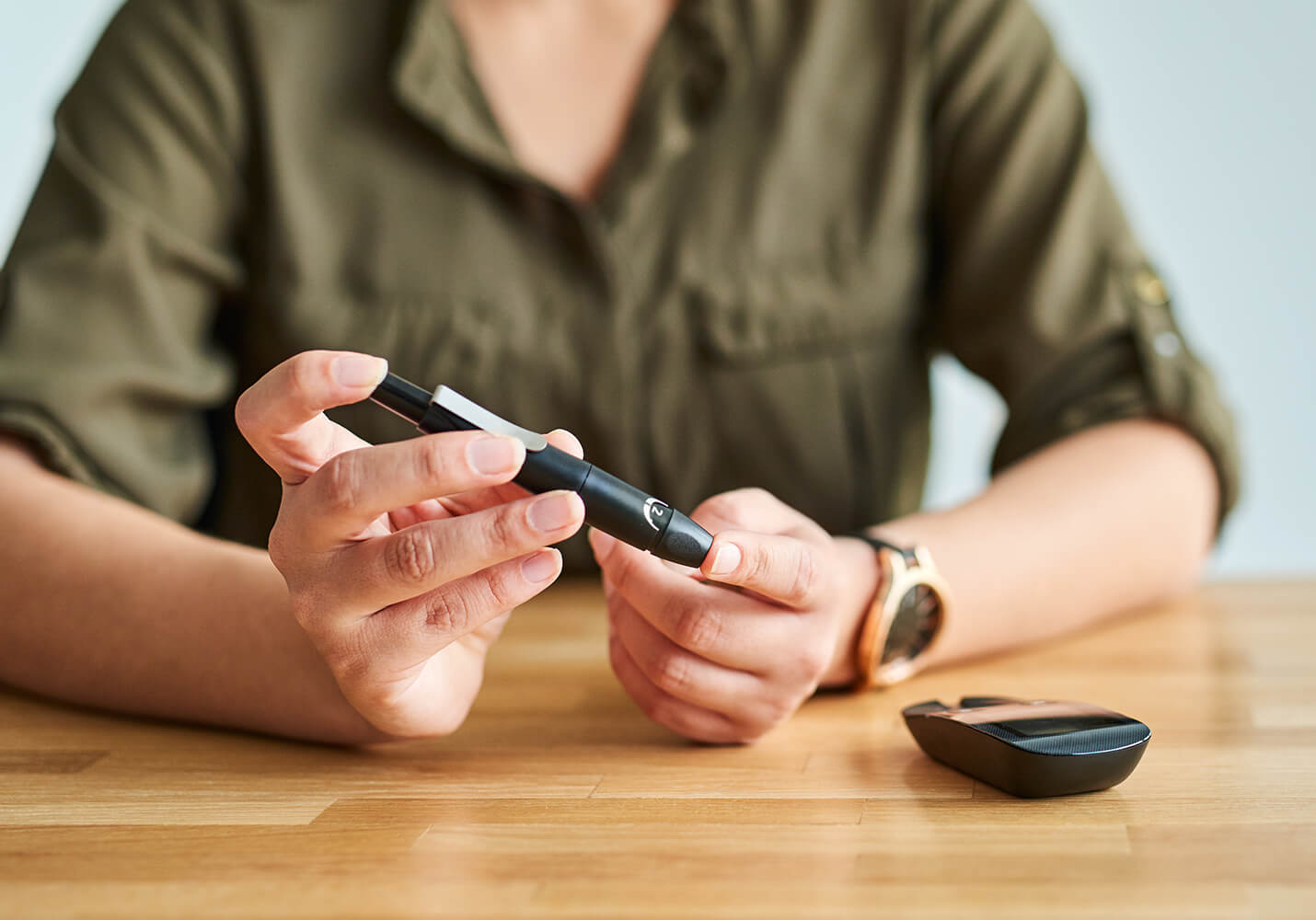 November is American Diabetes Month. Here's what you need to know.
American Diabetes Month, sponsored by the American Diabetes Association (ADA), is an opportunity to show the world what living with diabetes is like. For most, a diabetes diagnosis is just the first step toward managing diabetes. For those with prediabetes, type 1 or type 2 diabetes, as well as for their caregivers, November is the ideal time to learn about what can be done to prevent, delay, and treat this all-too-common, chronic health condition.
What are the different types of diabetes?
There are two types of diabetes, distinguished as type 1 and type 2. Type 1 impacts those of every age, race, shape, and size. It occurs when the body doesn't produce the insulin it requires to deliver glucose from the bloodstream into the cells of the body.
Thankfully, people with type 1 diabetes can learn to live long, healthy lives. In most cases, diabetes care includes proper therapy and treatment to manage the condition—most often through a combination of medication, diet, and exercise.
Type 2 diabetes is the more common form of diabetes, typically developing later in life. Type 2 diabetes results when the body is unable to use insulin properly. In some people, this condition can be managed through lifestyle changes, which most often focus on diet and physical activity. In others, medication may be required. It's important to consult with a doctor to determine which type of diabetes care will work best for each individual.
For those able to manage their condition through diet and exercise, the goal is to find the right plan. Diabetes care should fit a person's lifestyle, while making their nutritional intake work better for them.
What is prediabetes?
Prediabetes is a condition in which a person's blood sugar levels are higher than normal, but not quite high enough to be considered diabetes. In most cases, prediabetes presents no symptoms, so people can have the condition without ever realizing they're at risk.
Most importantly, prediabetes should be considered an early warning sign. By taking the right steps at the right time, those with prediabetes can actually delay and even prevent the onset of type 2 diabetes simply by making certain lifestyle changes. This is why it's so essential to take that all-important first step. Those at risk should talk to a doctor about getting tested.
Who's most at risk for prediabetes?
Millions of Americans have prediabetes. Unfortunately, most don't know they have it because there are no clear symptoms. The risk of prediabetes is highest, however, among those who:
Are age 45 and older
Are Black, Hispanic/Latino, American Indian, Asian-American, or Pacific Islander
Have a brother, sister, or parent with diabetes
Are overweight
Are physically inactive
Have high blood pressure
Have low HDL cholesterol and/or high triglycerides
Experienced gestational diabetes during pregnancy
Have been diagnosed with polycystic ovary syndrome
What steps can be taken to prevent or delay type 2 diabetes?
Having prediabetes doesn't necessarily mean a person will develop type 2 diabetes. Those with prediabetes simply need to take control of the problem and make lifestyle changes. By eating healthy and increasing physical activity, or possibly working with a lifestyle coach trained in the CDC lifestyle change program, those with prediabetes can turn things around.
The first step is to get tested. The ADA offers a quick, 60-second written test to assess risk, which can be taken online. The results will reveal what next steps, if any, should be taken.
How to support diabetes awareness during American Diabetes Month
The goal of American Diabetes Month is to bring the community together to "ring the alarm on the diabetes epidemic." It's important to make people aware of the risk and to educate those at risk about what can be done. This is also a time when those living with diabetes are invited to share their stories.
For anyone wishing to unite in a common purpose, the American Diabetes Association suggests the following ways to help:
Advocate for expanded testing, zero-dollar co-pay caps, and continuous healthcare coverage for those affected
Join special events such as ADA Live with NEI, BeAFriendFriday, and a live cooking event
Those with diabetes can show the world by sharing their pictures on social media
Learn how to thrive with diabetes through a balance of nutrition, physical activity, and mental health management
Tell Congress to address health disparities during the COVID-19 pandemic among those with diabetes and prediabetes
For additional ways to support diabetes awareness during American Diabetes Month, visit the ADA website. For those concerned about the risk of prediabetes or diabetes, see your SignatureMD-affiliated doctor for a professional diagnosis.
Sources:
About SignatureMD
SignatureMD is one of the nation's largest firms providing initial conversion and ongoing support services to concierge medicine physicians. SignatureMD currently partners with over 200 affiliated primary care physicians and specialists across 35 states, and its network is rapidly expanding.