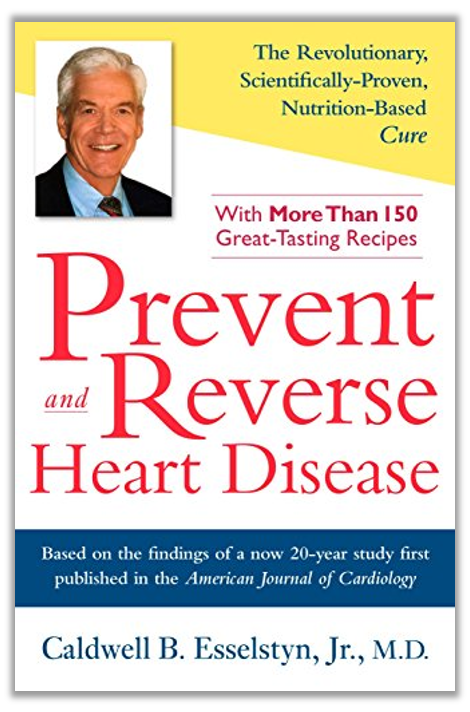 The "Standard American Diet" attributes to around 70,000 deaths each year.
written by Sahana Arumani
Changing one's habits is a widespread phrase that causes widespread struggle. The current of life is relentless, making time for oneself a luxury instead of a necessity. As a junior in high school, success is a quantity measured in numbers. Tests, projects, and presentations determine our future, so the self-induced drive to challenge ourselves and put forth our best work becomes a force to reckon with. Goals, such as passing the final exams or getting into college, overshadow everything, including exercise, diet, and mental relaxation. In the midst of planning for my future, I didn't realize that I had failed to realize that none of my goals were feasible for the long-term, unless I opened my eyes to a major lifestyle change. Nowadays, change is associated with the connotation of burden, a seemingly mammoth task. But after I started following the lessons in the Prevent and Reverse Heart Disease Program centered around Dr. Esselystyn's years of research and findings, I am learning that change is imperative.
I was introduced to the course by Dr. Aruna Nathan in late March because she believed that it would be beneficial for people of all ages to learn a morsel about nutrition. She was embarking on a 12-week interactive learning experience with her patients, in order to see if attending weekly Zoom meetings and progressing through the Prevent and Reverse program could aid her patients in nutrition education and lifestyle changes. At the end of 12 weeks, the patients' LDL, blood pressure, blood sugar, and triglycerides would be recorded and compared to their initial values.
When I first started the Prevent and Reverse lessons, I was treading carefully. I went into it having a few preconceived notions about the "radical"changes that Dr. Esselstyn has advocated for. Moreover, I was uncertain that I would truly learn anything as a teenager, for I equated Heart Disease with a distant catastrophe that took many lives, not an imminent, and alas, preventable, disease that is brewing in my body right now.
The first few minutes of the course laid all my biases to rest. When I learnt that the leading cause of death in the United States was due to our traditional sugary, saturated, and salty diet, cleanly put as the Standard American Diet, or SAD (a most fitting acronym), I started to see the scope of the long tragedy written by poor lifestyle. Deaths attributed to diet total around 70,000 each year, more than tobacco use! However, instead of taxing every spicy chicken sandwich at Chick-fil-a like a pack of cigarettes, franchises have made fast food accessible at a cost that we will only realize if we talked to our disapproving friend, our heart.
Our heart is heavily dependent on what we put into our bodies. As a teenager, it is easy to demote our hearts to just another organ. Life picks up pace and we unconsciously expect our bodies to follow. But our heart and our body live in a symbiotic relationship, one that focuses on the vessels' ability to deliver blood throughout the body without forming plaques or becoming rigid and useless. This balance relies on the world of the endothelium and the subendothelial space, a fragile environment that shouldn't be abused with sticky cholesterol and processed foods.
One might ask the pressing question, 'What about medications? Aren't they any help?'. The answer is yes, but medications only reduce one's risk of developing heart disease, stroke, and diabetes by 20-30%, while eating a plant-based diet brings down one's risk by 90% for heart disease, 80% for stroke, and 90% for diabetes!
Now, there are many "diets" on the internet that gather speed then fizzle out with the season, and it is incredibly hard to keep track of what each one actually means. A whole foods plant-based diet puts emphasis on eating vegetables, fruit, lentils, and beans. This is where plant-based and vegan diverge. Plant-based diets still allow minimal consumption of eggs, meat, and dairy, which is balanced out by much larger servings of leafy vegetables and whole grains. Vegan eliminates eggs, meat, and dairy altogether.
I am in no way close to eating a whole foods plant-based diet. Eating a mostly plant-based diet is the end goal, not a short-term goal. Diets aren't a one-size-fits-all concept. Everybody is busy putting forth their best work ethic in something, whether it be in the workforce or the school system, so seeking comfort food is inevitable and necessary. That is why I am trying to make incremental steps when it comes to working on my lifestyle. Recently, I have been making it a point to eat at least one large serving of vegetables a day in addition to the highly lentil-centered Indian diet that I eat. As the course progresses, I can imagine myself setting more goals that reduce my salt intake and dairy intake, but for now, that can remain in my imagination.