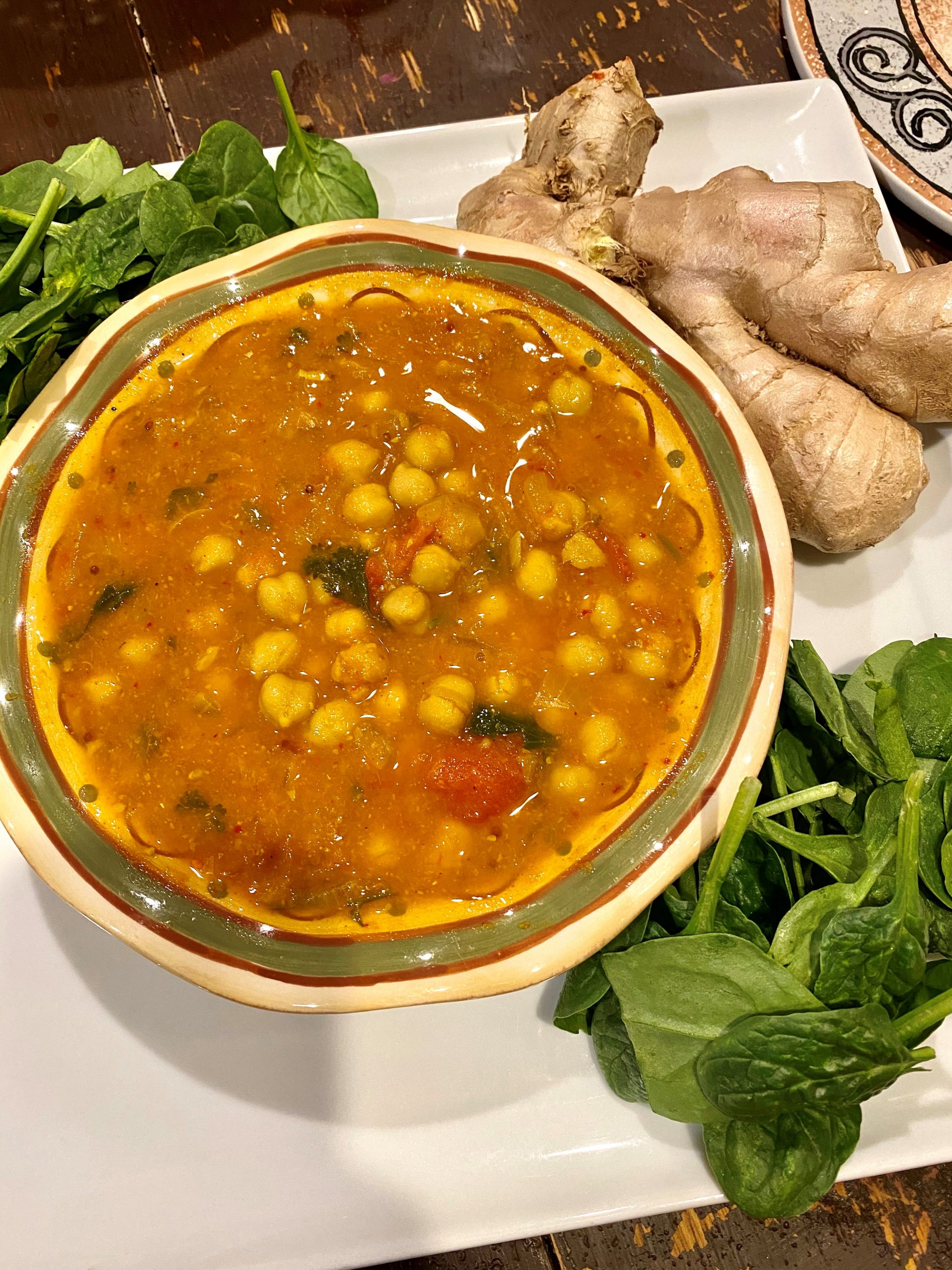 Channa Masala
Servings: 5
Ingredients
2 small cans no salt chickpeas
4 small tomatoes chopped
2 small onions chopped
a small piece of ginger root chopped or crushed
2 medium sized garlic cloves crushed
1 tsp cumin seeds
1/2 tsp mustard seeds
1 tsp cumin powder
1 1/2 tsp coriander powder
1/2 tsp red dried chili powder
1/4 tsp asafoetida
1/2 tsp salt or less
1 Lime
Cilantro chopped (optional)
1/2 cup water
Directions
The most important aspect of this recipe is that you don't need all the ingredients, less is ok and sometimes preferred by some individuals. I'd start with this recipe if you have all the ingredients but go ahead and make it even if you don't have some of them and I promise you it will work.
If you can not tolerate chickpeas, try beans or other lentils. You can also substitute chickpeas with squash or potatoes. Use about 3 cups chopped vegetables if substituting for the chickpeas. If substituting with lentils or other beans use about the same, about 2 cups cooked or one cup uncooked.
Start with chickpeas if possible and slowly try with other beans, lentils or vegetables and you will get the hang of it.
If using instapot: Start with sauté mode, add mustard and cumin seeds After a minute add the chopped onions. Sauté. Add 2 tbs water if needed to prevent the onions from sticking to the bottom of the pot. You may not need the water. After about 3-4 minutes add the tomatoes, and all the other ingredients except the chickpeas. Cook for 5 minutes while sautéing. Now add the chickpeas and about 1/2 cup of water.
Cancel sauté mode
Cover the instapot and cook on high power for 4 minutes.
After about 15 minutes it should be ready for slow release of steam manually.
Now add the fresh lime juice, salt and cilantro.
You can enjoy the channa masala with rice or roti or bread.
You should know that it tastes even better the next day as the spices slowly penetrate the channa. It's good in the refrigerator for about 3-4 days and also freezes well if needed.
It's a simple recipe and you will soon be a natural as you make it a few times.
I always prefer the dish made fresh or eaten the next day. It's so simple and easy and works well with the instapot so I make it very often.
You can make the same recipe on a cook top:
Follow the same recipe, after you add chickpeas and water, cover and cook on low medium flame for 10 minutes.
Of course it's tasty but also dense in nutrients, proteins and fiber and low in calories. All in all, an A+!