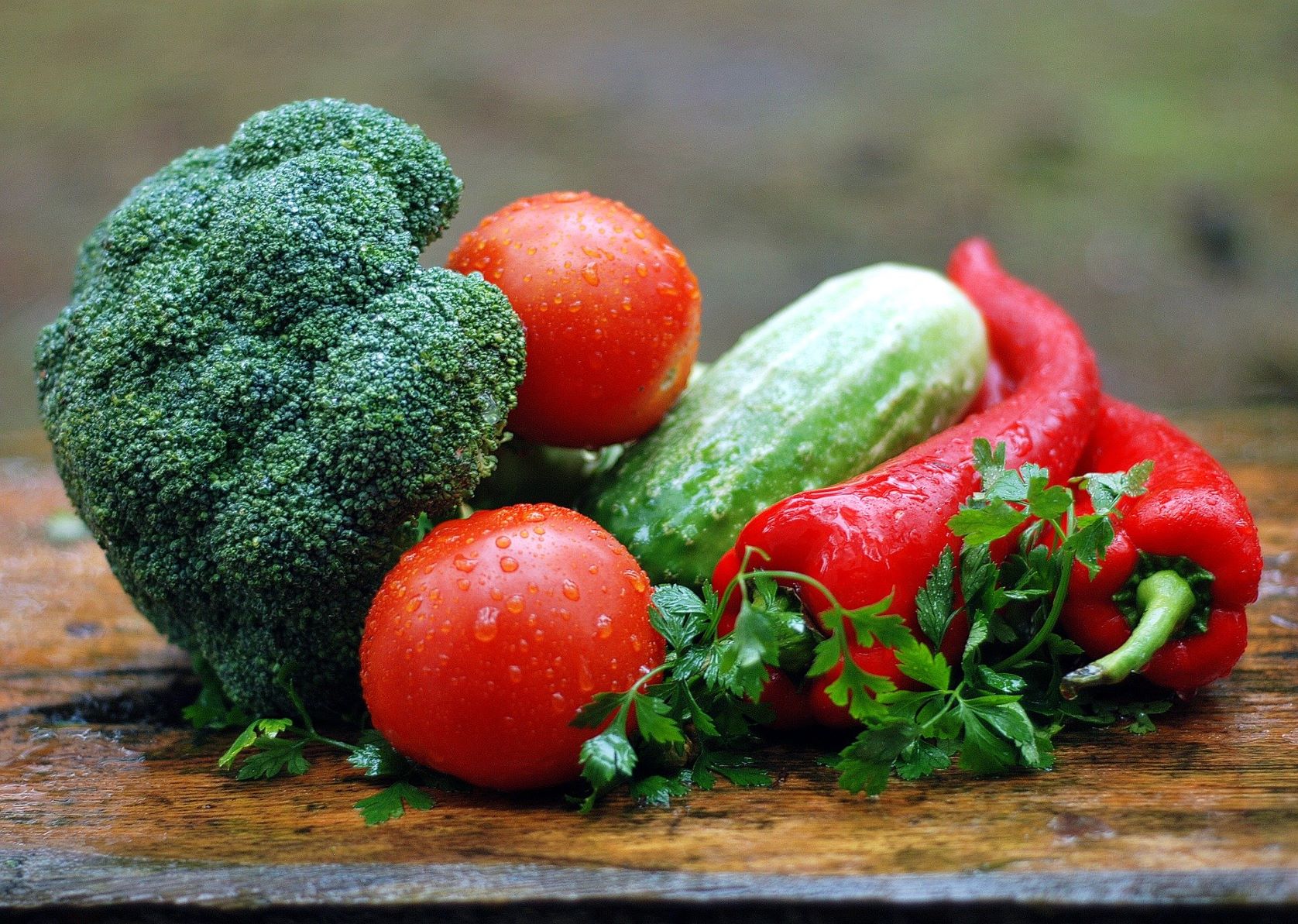 Dr. Aruna Nathan on "Creating Healthy Relationships With Food"
Creating Healthy Relationships With Food
It is usually daunting and a high order for many to start eating healthier and not fall prey to habits that have been comforting in the moment but leading to negative health outcomes.
It's easy to have ice cream every evening in summer or chocolates anytime of the year. Foods high in salt and sugars and fats usually fall in this category, and let's not forget sugary liquids or sodas.
It is especially difficult to change as we are constantly prompted with advertising billboards, TV and internet commercials and now the food industry even find their way into our email inbox.
Grocery stores have these foods in prominent display aisles, temptations galore.
Though most of these so called junk foods can be enjoyed in small moderation and on occasions, we tend to consume them more regularly and have developed a craving and a "need," based on our habits and societal norms currently practiced.
Just a few facts here, 1 in 10 adults in the U.S. get the recommended amount of fruits and vegetables.
https://www.cdc.gov/media/releases/2017/p1116-fruit-vegetable-consumption.html
We eat tons of sugars as they are almost always hidden. Even when most of us think we are eating relatively healthy.
https://www.dhhs.nh.gov/dphs/nhp/documents/sugar.pdf
Salt is present in high percentage in most all prepackaged foods, including breads. According to the WHO, 2.5 million deaths a year could be prevented each year by reducing salt intake.
https://www.who.int/news-room/fact-sheets/detail/salt-reduction
Physical activity in adults and children remains low over the years.
https://www.cdc.gov/physicalactivity/downloads/trends-in-the-prevalence-of-physical-activity-508.pdf
I only presented a few facts as it is important to understand why we are trying to eat healthier. It may seem to us that it's mostly to lose weight and look leaner and stronger. But most of us if not all, want to work towards being healthy or getting healthier and ward off or control conditions like diabetes, Htn, heart disease, arthritis and live a more productive life. This is indeed possible if you know that more than 90 of these chronic medical conditions are preventable!
We need to keep this big picture in mind and not dwell on the negativity of failing to eat right on a few days once we establish a few goals.
It is important to set small achievable goals when starting anything new. Small changes that are consistent over a few months result in dramatic effects. When starting with a plan to change your approach to food and eating, take your time, think it through, what is it that you want to change, why haven't you done this before, what were the roadblocks, how will you navigate it this time around. Write everything down, be as specific as possible. Remember, only make one or two small changes at a time. You should feel about 80% confident that you will be able to make this change. Examples, take a couple of fruits to work, and stop using the vending machine. That's it, nothing else, everything else stays the same for a short while. If you do well with this for a few weeks and you possibly start looking forward to eating that fruit, it's a good start. Slowly add another goal. You could aim to make time for a healthy breakfast at home or prep it the night before.
It is important to know that almost everyone will not be able to maintain their short-term goals every day, and there will be days you will want to go to that vending machine or pick up that English muffin sandwich through the drive through, but this is when that worksheet where you wrote down your real reasons to make changes come in. Think of your long-term goals, even if you slip a few days, you are going towards the right direction. Do not get discouraged and give up.
In my practice it has always helped when you first analyze what these long-term health goals for weight loss are. Try to make some time for your meals, and look and feel what you are eating, don't make it a mechanical process, think of your food and taste as you are in the process, this can be called being mindful. Try stopping when you are about 80% full and wait to see if you have had enough.
Another trick:
Maintaining 3-5 days of a diet of mainly homemade, low calorie rich in vegetables and fruits and some healthy grains, low in salt and no added sugars before you start a healthy habit always helps. This helps is a few ways, it teaches you that you can resist temptation for a short time and shows you that it can be done. Most people will lose anywhere from 1-2 lbs during this and feel more encouraged and it kind of resets your taste buds to perceive subtle tastes. So when you are eating foods high in salt or sugars you will easily pick up on that.
It always helps to not have the foods that are your weaknesses around when starting this process, it's easy if you can get them out of your house altogether, but another alternative is to have them in a separate closet or pantry and not frequent that. Once you are more confident and have made a few changes, you can always eat most things in moderation.
The why behind the action:
Choosing something you enjoy
The path is the goal
Know that it's a journey
Expect setbacks
Acknowledge competing values; know that it's ok to set goals back
In my personal experience, starting an exercise program that is something I really enjoy a few weeks before starting changes in my diet has always worked for me. Exercise gives you so much positive energy to accomplish your goals.
About Aruna Nathan, M.D.
Dr. Nathan is board certified in Internal Medicine and has practiced in Montgomery County, Maryland since 1998. In 2017, she became one of the first in the country and is currently one of only eight ABLM/ACLM Certified Diplomate Lifestyle Medicine doctors in the state of Maryland, to be board certified in Lifestyle Medicine, a new specialty that uses evidence-based lifestyle therapeutic approaches to prevent, treat and often reverse chronic diseases.
Her accolades include the Patients' Choice Award and Compassionate Doctor Recognition, America's Top Physicians from the Consumer Research Council of America, The Leading Physicians of the World (International Association of Internists), and Top 10 Internists by the American Registry. Also, nominated and selected by her peers, Dr. Nathan was recognized as a Top Doctor for the past three years by Washingtonian magazine. In 2019, Dr. Nathan partnered with Paragon Private Health to launch a personalized care program, known as concierge medicine, and is currently accepting new patients into her practice.