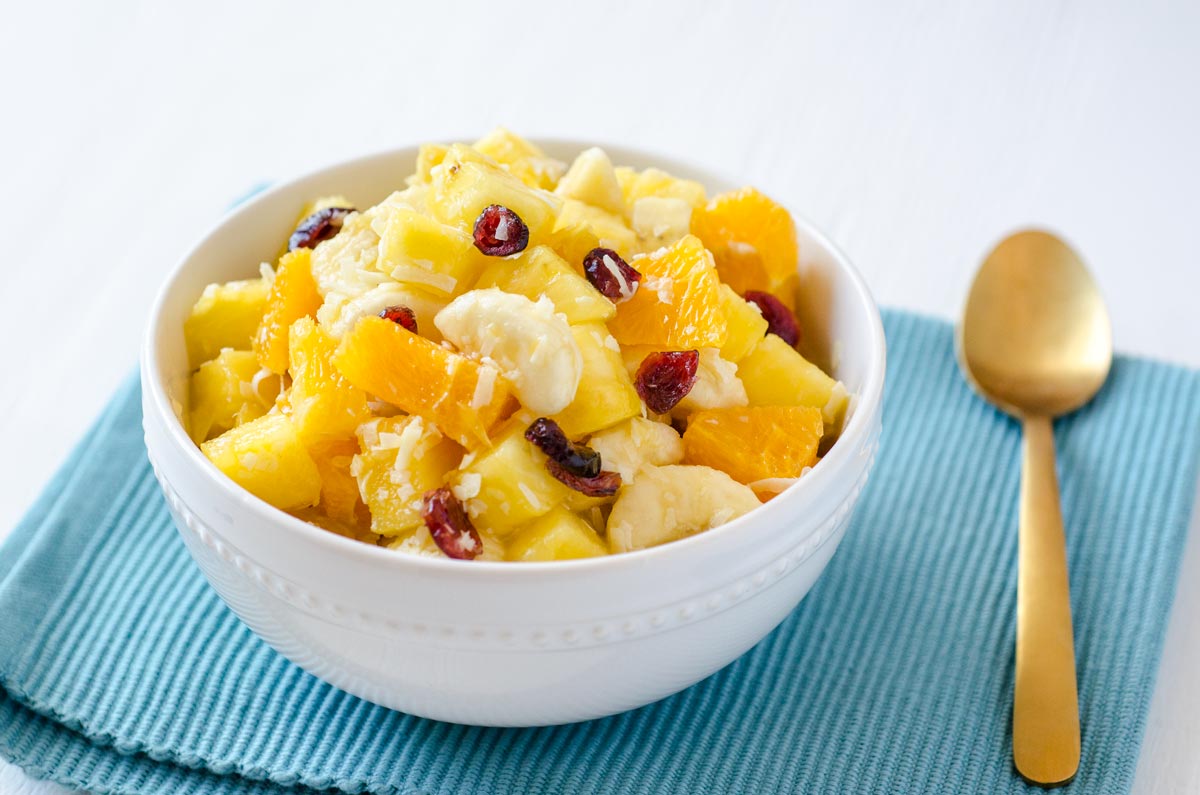 Healthy Ambrosia Salad
Ingredients
oranges, peeled and chopped (2)
pineapple chunks (2 cups)
banana, sliced (1)
shredded coconut (1/4 cup)
dried cranberries
(1/8 cup)
orange juice concentrate (1 tablespoon)
almond extract, optional (1/2 teaspoon)
water (1 tablespoon)
Directions
Combine the oranges, pineapple, banana, coconut, and cranberries in a medium bowl.
Combine the orange juice concentrate, water, and optional almond extract in a small bowl.
Pour over the fruit and toss until evenly distributed.
Store in a covered container in the refrigerator, leftover ambrosia (without the banana) will keep for up to 2 days.
Nutrition Facts (per serving)
Calories: 188
Protein: 1.8 g
Carbohydrate: 43.3 g
Sugar: 35.3 g
Total Fat: 2.4 g
Calories from Fat: 11.5%
Fiber: 3.9 g
Sodium: 17 mg
Recipe Source: PCRM, Physician Committee of Responsible Medicine