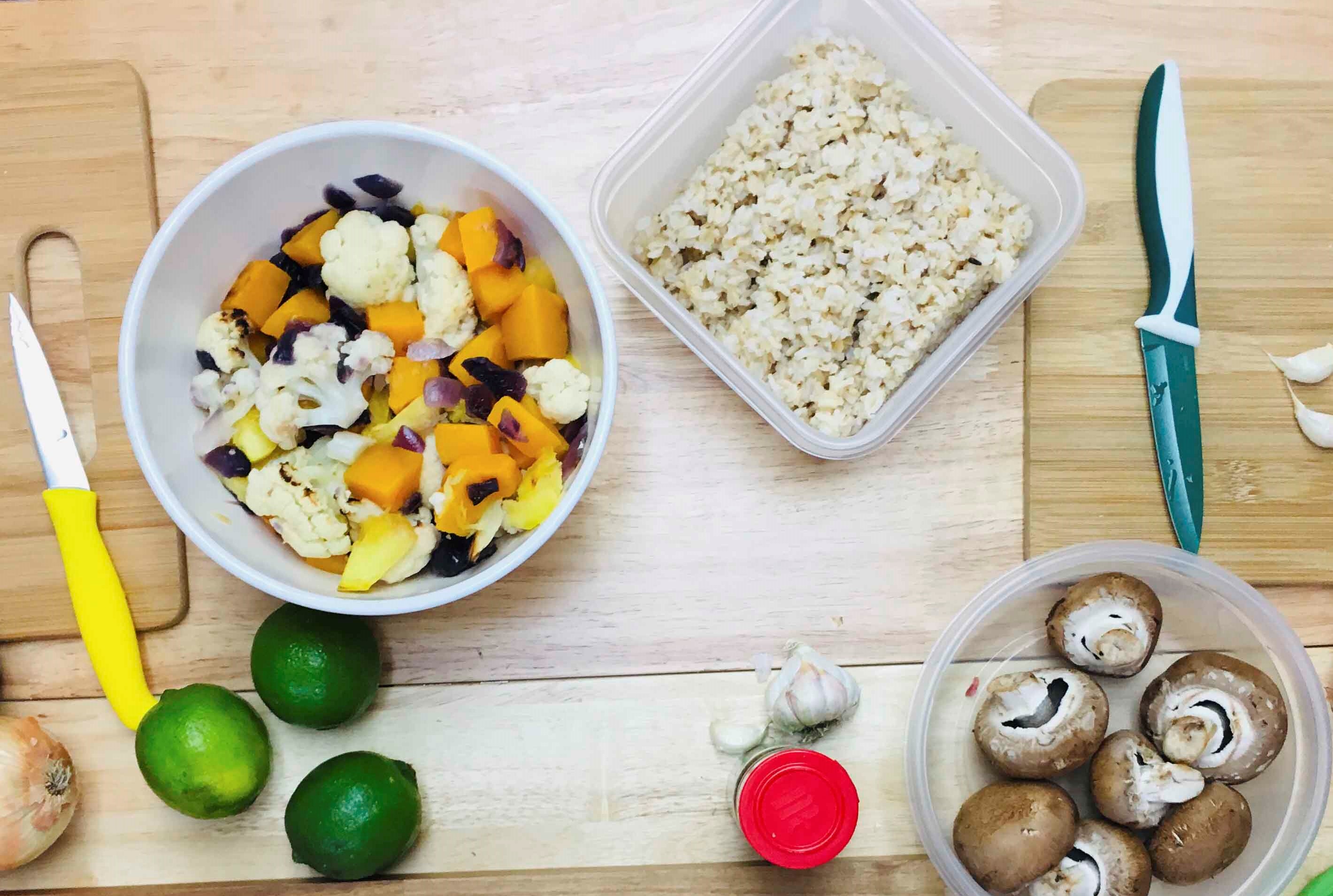 Rice-Lentil Bowl
Make the most out of left overs by adding some freshly sautéed greens and some grated carrots/radish
and lemon. Spice it up if you like with some fun sauces you can combine and experiment with at home. My favorite is Gochujang (Korean) Gochujang or red chili paste, a savory, sweet, and spicy fermented condiment made from chili powder.
Cooked brown rice or quinoa, cooked lentils, mixed grilled vegetables, these are usually already
available in my fridge. This is because I always make a little extra and put it away for use when I have very little time to cook a full meal.
I take about 1/2 a cup to one cup of each of the above and add this to a bowl (thanks to cava for this wonderful idea), it tastes better heated up of course.
I then sauté a green like spinach or kale with fresh garlic and add this to the bowl with all the above
ingredients. Some fresh carrots and/or radish with a dash of freshly squeezed lime or lemon and some
mint leaves ( if available).
A teaspoon or two of a flavorful sauce.
What you need:
1/2 cup cooked brown rice or quinoa
1/2 a cup to 1 cup cooked lentils (any lentils are OK)
1 cup of grilled vegetables
1/2-1 cup cooked greens (add garlic to make them flavorful)
About 2-3 table spoons of shredded carrots or/and radish and lemon juice
Light soy sauce or liquid aminos or other healthy dressings or sauces (about 2 teaspoons)
This makes a great lunch, if you are taking this to work leave the carrots and radish out, and add this after you have heated your bowl.