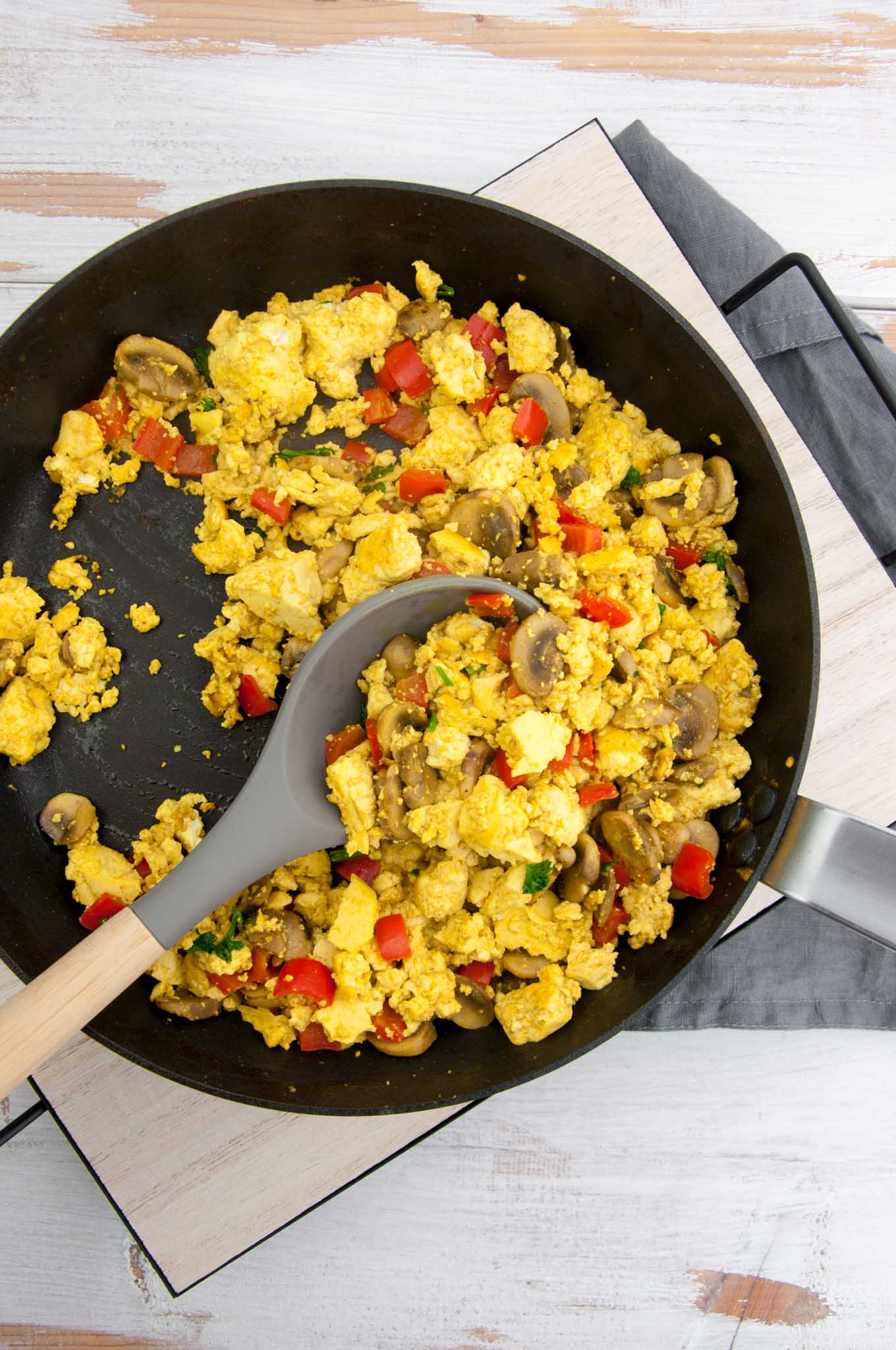 Tofu Scramble
Ingredients
tofu, extra firm, light or low-fat when possible (14-16 ounces)
garlic, minced (1 clove)
onion, diced (1/2 cup)
green pepper, diced (1/2 cup)
red pepper, diced (1/2 cup)
mushrooms, chopped (3/4 cup)
turmeric powder (1/4 teaspoon)
cumin powder (1 teaspoon)
black pepper (3/4 teaspoon)
salt (1/4 teaspoon)
Directions
Add 1/4 cup water to large sauté pan. Once heated, add onion.
When the aroma releases from the onion and it starts to become translucent, add garlic. Cook for 2 minutes, add peppers and mushrooms and add 1/4 cup water if vegetables are sticking to the pan. Cook for about 4 minutes or until vegetables are tender.
Crumble tofu with hands and add to pan along with turmeric, mixing well. Add cumin powder, pepper, and salt, and cook for another 4-6 minutes until everything is cooked through.
Serve with whole grain toast or on a warm corn tortilla.
Nutrition Facts (per serving)
121 calories
10.4 g protein
10.6 g carbohydrate
2.8 g sugar
5.3 g total fat
36.6% calories from fat
4.7 g fiber
594 mg sodium